Lemnos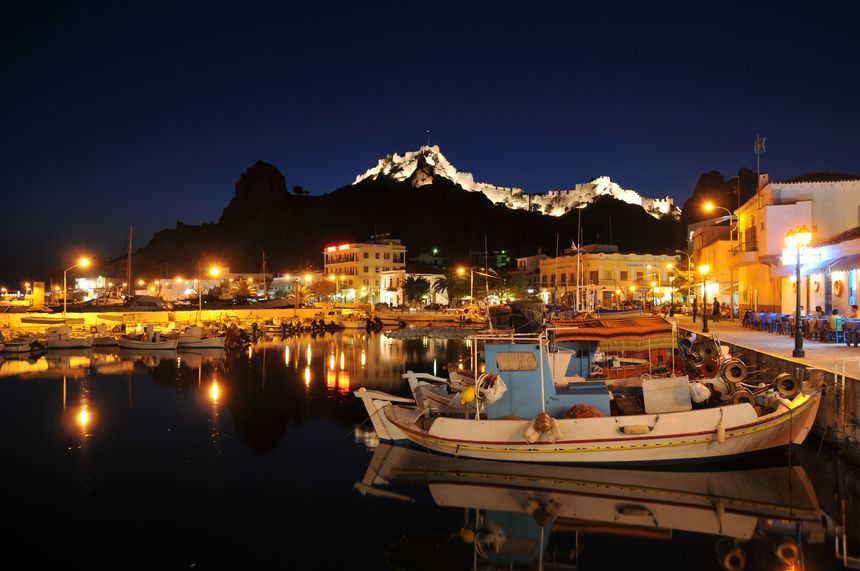 Source: Lemnos Municipality
Mayor
Dimitrios Marinakis
Biography
Brief history
Lemnos is a fascinating kaleidoscope intertwining past and present. The island has been inhabited since the prehistoric times. Its first ancient inhabitants, the democratic Sintians established the world's first parliament in Poliohni, a significant prehistoric town located on the island and also the first organized town of its kind in Europe. Poliohni flourished for two millennia, with a civilization and treasures to be matched only by Troy.
Lemnos is also the island where the largest human settlement in the Aegean has been found, at Louri beach, dating back to 12,000 B.C.
Thanks to its strategic location opposite to the Dardanelles Strait, Lemnos was besieged and occupied by many "suitors" of history, such as Pelasgians, Persians, Athenians, Macedonians of Philip II and Romans, Byzantines, Venetians, Turks and Germans.
The historic bay of Moudros had a strategic importance in the Balkan Wars era and the North Aegean islands liberation as well as during World War I when it served as an Entente base for the Gallipoli campaign.
During World War I, in April 1915, the allied forces of Entente transferred the front line at the Dardanelles, aiming to capture Istanbul. As part of the operations of the war, a large part of the allied forces was gathered at Moudros Bay. As result it became a naval base and logistics centre for the Gallipoli campaign, with fortification and port works, hospitals and army camping facilities. The dramatic path and adventure of the Australian and New Zealand military forces, ANZAC, that started from Moudros, fought and was decimated at Gallipoli, creating important memories linked with Lemnos.
Lemnos is an island in North-eastern Aegean Sea. In administrative term the island forms a separate municipality within the Lemnos regional unit, which itself makes up a part of the North Aegean region. The main town of the island that also serves as the seat of the municipality is Myrina. Lemnos is the 8th-largest island in Greece, with a population of 16,992 (2011).
Town Hall

Address: Ilia Iliou Square, Myrina Limnou 81400, Greece
The local economy is based on tourism, commerce, farming and agriculture. Among the most well-known local products are kalathaki cheese, wine and honey.
Tourism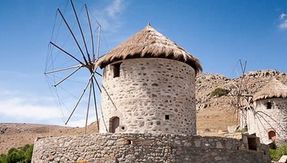 Source: mylemnos.gr
The must visit places in Lamnos include the Prehistoric towns of Poliohni and Myrina, the Castle of Myrina, the Ancient Theater of Hephestia, the Kavirion Sanctuary, the Gomati Sand Dunes, the Panagia Kakaviotissa (Chapel of Virgin Mary inside a rocky cave), Alyki (Salt Lake), Asprolimni-Hortarolimni wetland and the Windmills of Kondias
There are also numerous museums (archaeological, folklore, historical, ecclesiastical, maritime tradition and sponge diving) as well as the Modern Balkan Art Gallery of Kondias.