Almere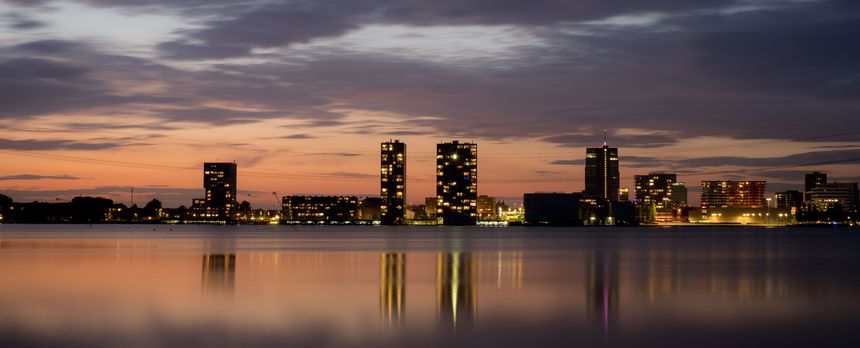 Source: Municipality of Almere

Franc Weerwind
Biography
Brief history
Almere is a planned city and municipality in the province of Flevoland, Netherlands, bordering Lelystad and Zeewolde. After World War II, housing was needed for the rapidly growing population of Amsterdam and two towns were planned in the polders Oostelijk Flevoland and Zuidelijk Flevoland.
The town in Oostelijk Flevoland became Lelystad. The town in Zuidelijk Flevoland was still called Zuidweststad on the first sketches, but in the 1970s it became called Almere, which makes Almere the youngest city in the Netherlands. Its social history has started in November 1976.
From the early nineteen eighties, Almere has profiled itself as an international sports city, starting with the Holland Triathlon (now called Challenge Almere-Amsterdam). Nowadays, the city area has been developed into well-planned residential areas with parks, lakes, modern infrastructure and excellent transport connections. Almere is also the Netherlands' youngest city - 56% of its inhabitants are under the age of 40.
Almere became a municipality in 1984. It has the largest population of the municipalities in Flevoland with 205 596 inhabitants (July, 2018).
Almere is the 7th largest municipality in the Netherlands and the 2nd largest in the Amsterdam Area. The municipality of Almere comprises the city districts Almere Stad, Almere Haven, Almere Buiten, Almere Hout and Almere Poort.
City Hall

Stadhuisplein 1
1315 HR Almere
The Netherlands
Almere is a city of ambition, with an incredibly strong entrepreneurial spirit and large numbers of businesses trading regionally, nationally and internationally. There are more than 18 000 businesses currently active in the city, employing more than 80 000 people, and these numbers are growing rapidly.
The majority of companies are involved in sectors such as business services, wholesale and retail, and healthcare, followed by IT/tech and construction. Ample part-time and full-time jobs are available.
Almere is one of the most affordable locations for establishing businesses in the region. This is due to attractively priced plots with an abundance of space and its favorable investment climate, as well as opportunities to buy or rent existing offices and workspaces.
The city's economy connects directly to Amsterdam and other important regions within the Netherlands. Thanks to its central location and exceptional transport connections, more than a million jobs are accessible within one hour of Almere.
Tourism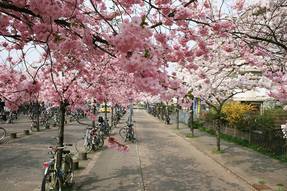 Source: Municipality of Almere (Facebook)
There are many reasons to visit Almere: shopping, architecture, recreation, nature, day trips, events, festivals and much more. Modern architecture is one of the city's key features; buildings such as Smaragd, Lakeside, Side by Side and The Wave have become recognized icons, ensuring Almere's name on the world map as a place to visit for architecture experts and aficionados.
The centre has been carefully designed to inspire and become a unique urban hub, whether you're shopping, socializing, working or dining out. There are more than 400 shops to explore, varied cultural offerings, a major cinema and a good nightlife scene.
In Almere, you can immerse yourself in rich natural surroundings, discovering wildlife, parks, beaches and lakes. Admire the unique landscapes, sail the IJsselmeer lake or simply relax in the green open spaces.
Almeerderhout is Almere's largest woodland area, which consists of four different woodlands, each with a distinctive atmosphere. A visit to the Oostvaardersplassen nature reserve gives a glimpse of the Netherlands thousands of years ago, as the former seabed has developed into a unique environment over time. The reserve is particularly popular for hiking, cycling and spotting wildlife.
KAF Almere is a theatre that plays host to large-scale musicals, Dutch cabaret and international theatre. The Corrosia cultural centre in Almere Haven is also a spot to experience inspiring performances and exhibitions. A variety of daring performing arts groups also host outdoor performances each year.