Available in:
Share article
Regional initiative seeks to restore traditional pastures in the North of Spain
The Government of Cantabria is overseeing the project, which might help with fire prevention
August 09, 2020 19:00
Tzvetozar Vincent Iolov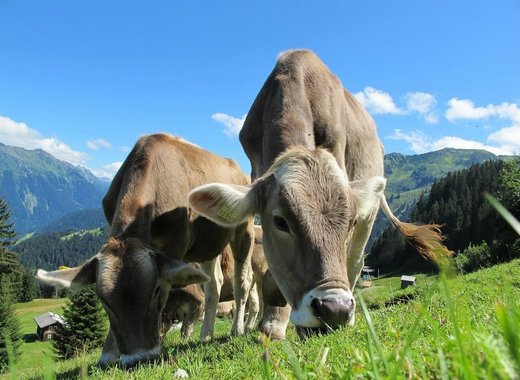 The Cantabrian Government website has brought back into the spotlight a rural project in Los Corrales de Buelna aiming to improve and restore mountain pastures through the use of indigenous livestock breeds. This initiative, which was started back in 2018, is carried out in collaboration with the Governments of Galicia and Asturias and its results would ideally apply to the whole Cantabrian Mountain Range lying across the North of Spain.
Sustainable livestock raising may help with fire prevention
It is the thick of summer and this is the time when most wildfires habitually damage large swathes of the European mountains. That is why up in the Cantabrian highlands the Centre for Agrarian Research and Training (CIFA), under the supervision of the Government of Cantabria, is leading a project that looks for ways to mitigate this ancient problem by applying ancient methods.
In essence, the initiative has two interrelated objectives.
The researchers, who work in conjunction with local farmers, want to find out what the effect of the different livestock is on the mountain vegetation and vice versa. Four herds made up of traditional animal breeds are being grazed at the experimental farm. These consist of 2 herds of Tudanca cattle, one flock of Carranzano sheep and another of Pyrenean goats.
The different animals have different grazing habits, which turns out to be advantageous to the maintenance and improvement of mountain pastures. The best result comes from the sheep and goats which can graze on scrubs and brushes, which in turn prepares the field for the cows that come after them.
It turns out that the above might also provide an additional benefit. Pastures that have been overgrown with shrubs are also more prone to fires. So, apart from maintaining them neat and trimmed, the usage of livestock on the pastures may help slow down or stop the spreading of fires.
That is why, Guillermo Blanco, Regional Minister of Rural Development, emphasized that "this project perfectly complies with many of the policies that we defend in the Government of Cantabria when it comes to protecting the nature and biodiversity of the region with the most sustainable weapon that we can find, which is livestock raising".
He has called on the local farmers to join this initiative as it "will only bring good things".
TheMayor.EU stands against fake news and disinformation. If you encounter such texts and materials online, contact us at info@themayor.eu