300-year old abandoned Venetian village transformed into a resort on Crete island
The transformation of Áspros Potamós' began in the 90s
18. Lipanj 2019. 11:30
Monika Dimitrova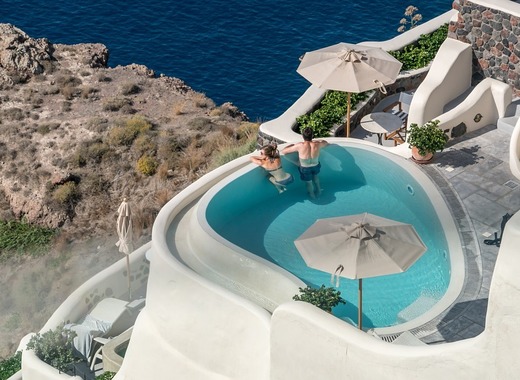 Áspros Potamós meaning "White River" is a settlement in eastern Crete, in the regional unit of Lasithi. The region and its settlement are the oldest human settlement in the broader area called Pefki. They date back to Venetian times, when the once-powerful Mediterranean Republic ruled the seas of the entire region. Pirate attacks forced the inhabitants of Áspros Potamós to leave it. After the abandonment of the village, only ancient olive trees and abandoned buildings could be found there. The old village had a unique architectural style. Its homes, which were built in the Middle Ages, were very small - basic cottages, including only two rooms – one for the family and one for the animals.
A few years ago, this ancient and abandoned village was transformed into a resort. The new traditional cottages and small hotels are in complete harmony with the surrounding environment as well as the history of the place. The remarkable transformation of Áspros Potamós' began in the 1990s. Nearly 30 years ago, its current owners saw great potential in it. They renovated the ancient houses, turning them into a unique, modern and eco-friendly complex. Paying great attention to detail, using natural materials, and respecting the basic elements of the village's atmosphere, they kept each building's original form. The interiors of the cottages were beautifully renovated. For all nature lovers and world explorers - Aspros Potamos is an idyllic gem to be discovered on Crete island.
Source: Greek Reporter
Like the article? Subscribe to our newsletter to receive the latest from the EU cities right into your inbox.