Find out how competitive your region is
Explore the latest edition of EU regional competitiveness data
13. Listopad 2019. 17:00
Aseniya Dimitrova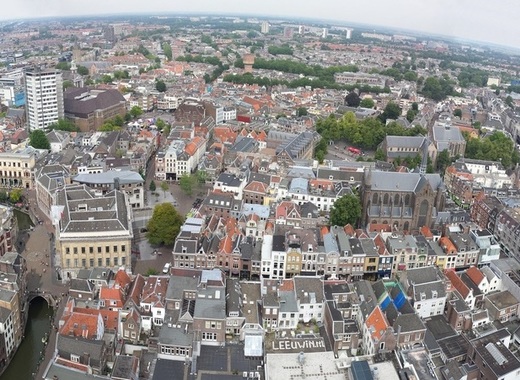 Are you looking for the right place in Europe to start up a new business? Are you willing to exploit existing working opportunities or are just curious about how your region is doing in terms of competitiveness? If the answer is yes, then the European Union has the right tool for you.
For more than a decade now the Regional Competitiveness Index (or RCI), has been measuring and tracking the progress of the competitiveness of the regions in Europe. With a sound methodology relying on 70+ indicators, the 2019 index clearly shows the ability of EU regions to offer an attractive and sustainable environment for firms and residents.
What does the latest regional data show?
As the 2019 edition of the Index has been launched earlier this week, we are able to tell which amongst 268 regions in 28 member countries are doing best. As it turns out, these continue to be the capital and metropolitan regions. Capital regions tend to be the best performing in their countries, with the exceptions of the Netherlands, Italy and Germany, where Utrecht, Lombardy and Oberbayern (Munich) show the highest score, respectively.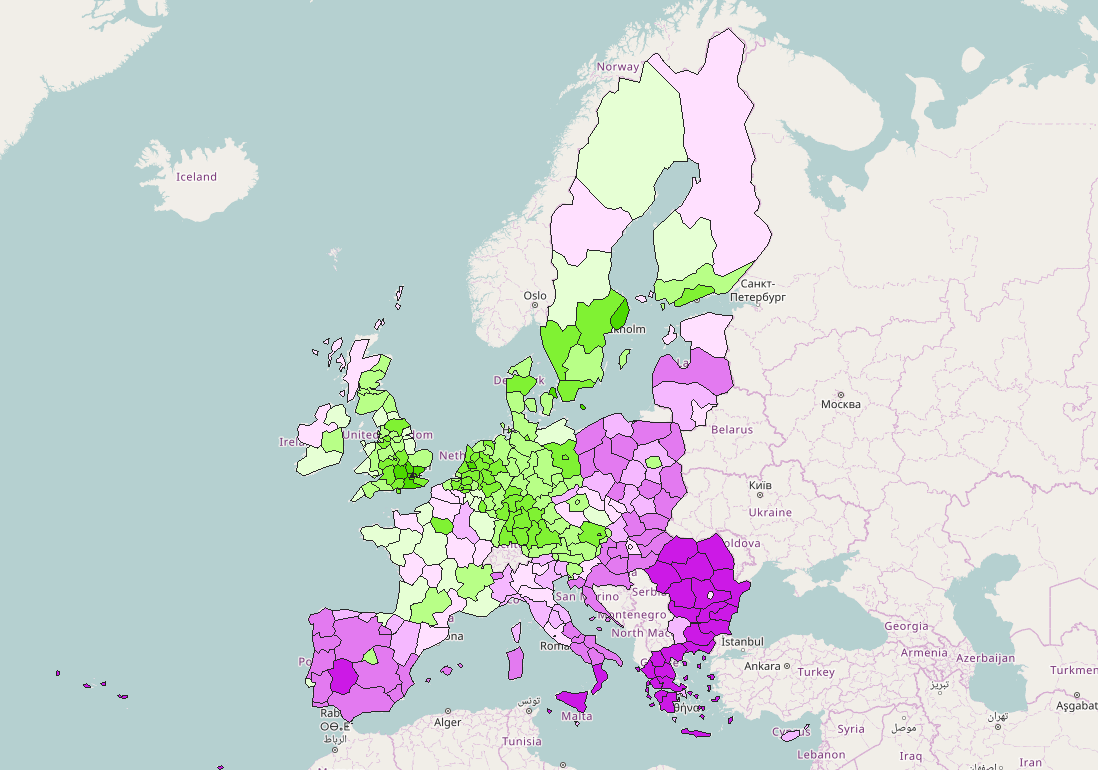 Regional divides, according to RCI 2019, Copyright OpenStreetMap, OpenLayers, REGIOgis
With wide-ranging variations observed within the same country, it is interesting to discover whether the gap between capital regions and the rest of the country tends to get narrower or if in other words, countries move towards more balanced development and cohesion.
When it comes to the four high-flyers (France, Sweden, Romania and Czechia), their capital regions have remained leaders for the four editions of the index (in 2010, 2013, 2016 and 2019). But if followers are slowly chasing Ile-de-France and Stockholm regions, the gap remains wide among Bucharest region and Praha and the remaining Romanian and Czech regions.
How to use the RCI data?
Of course, it is great to discover the winners, which this year are Stockholm, Utrecht and London regions. It is also particularly informative to know that the worst-performers are five Greek regions, one Romanian, one Bulgarian and the Melilla autonomous city (Spain) on the North coast of Africa, as well as the French outermost regions of Mayotte and Guyane.
Be that as it may, there is a lot more to the index than the latest data. If you want to know more about the regional EU competitiveness data, feel free to dive into it by yourself – discover individual regional scores, compare between regions, explore their evolution over time or why not even predict future trends?
The Regional Competitiveness Index is released by Policy Development and Economic Analysis Unit of the Directorate-General for Regional and Urban Policy with the EU.
TheMayor.EU stands against fake news and disinformation. If you encounter such texts and materials online, contact us at info@themayor.eu