Hrvatsko narodno kazalište pretvara Zagreb u otvorenu pozornicu
Pošto su hrvatska kazališta još uvijek zatvorena, Hrvatsko narodno kazalište našlo je alternativni način kako obradovati svoju publiku
7. Svibanj 2020. 13:00
Diana Todorova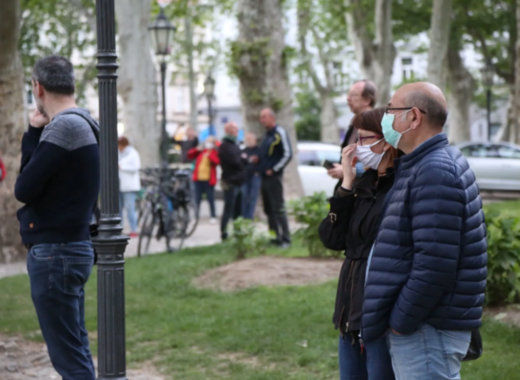 Izvor: The audience in Zrinjevac park respected the rules of social distancing during the concert. Source: Croatian National Theatre
"Cijeli je svijet pozornica, a svi muškarci i žene samo su glumci" napisao je William Shakespeare , a potvrdilo je to i Hrvatsko narodno kazalište u Zagrebu. Iako je predivna zgrada kazališta ostala neoštećena nakon snažnog potresa, koji je nedavno pogodio glavni grad Hrvatske, kazalište i dalje ostaje zatvoreno zbog pandemije koronavirusa. Kako bi obradovalo svoju publiku u ovim kriznim vremenima, Hrvatsko narodno kazalište pokrenulo je novi projekt u sklopu kojeg organizira spektakle u različitim zagrebačkim kvartovima.
Prvi red na balkonu
Sve do 16. svibnja Hrvatsko narodno kazalište svojim će sugrađanima darovati male operne spektakle na otvorenome u izvedbi solista Opere. Solisti će obilaziti zagrebačke kvartove kako bi omogućili građanima da sa svojih prozora, terasa i balkona slušaju neke od najatraktivnijih opernih arija. Iz kazališta poručuju da je to zahvala svim zagrepčanima koji su u ovim nesvakidašnjim kriznim vremenima pokazali društvenu odgovornost i ostali u svojim domovima.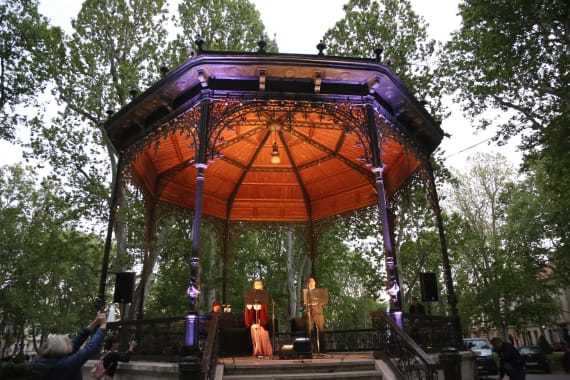 Mali operni spektakl u centru Zagreba. Source: Hrvatsko narodno kazalište
Prvi spektakl na otvorenome bio je u srcu Zagreba. Naime glazbeni paviljon na Zrinjevcu postao je pozornica za soliste Opere. Poštujući pravila preporučena razmaka, zagrepčani su uživali u izvedbama opernih arija.
Među ostalim lokacijama za koncerte na otvorenome su plato kod najveće stambene zgrade u Zagrebu, takozvana Mamutica, Martićeva ulica, naselje Vrbani i Park dr. Franje Tuđmana. Iz kazališta mole slučajne prolaznike da se pridržavaju mjera zaštite i socijalne distance.
Zahvala vjernim i novim gledateljima
Mali operni spektakli su također znak zahvale svim vjernim, ali i novim gledateljima koji su otkada je zagrebački HNK pokrenuo prikazivanje svojih hit predstava na digitalnim platformama, pogledali izvedbe nevjerojatnih 470 tisuća puta.
Predstave su se gledale ne samo u Hrvatskoj, nego u cijelom svijetu, pa čak i u Brazilu i Japanu. Imati šansu pogledati doma predstavu za koju se karte inače rasprodaju par mjeseci prije izvjedbe, sigurno je obradovalo puno ljudi, što pokazuje veliki broj online gledatelja.
Projekt "Hrvatsko narodno kazalište u vašem kvartu" realiziran je u suradnji s Turističkom zajednicom grada Zagreba koja će programe popratiti i na svojim internetskim stranicama www.infozagreb.hr te na društvenim mrežama.
TheMayor.EU stands against fake news and disinformation. If you encounter such texts and materials online, contact us at info@themayor.eu