Zurrieq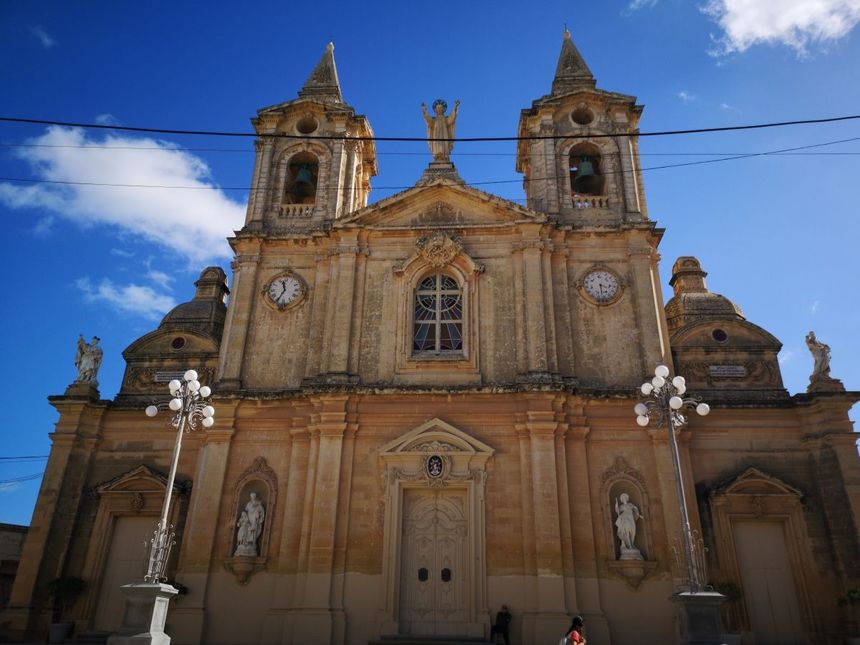 Izvor: A. Dimitrova

Mayor
Rita Grima
Biografija
Kratka povijest
Żurrieq is known to have been inhabited since the Bronze Age by a relatively large population. The first historical reference to this Maltese village goes back to 1399. Back in the day, the villages of Hal Lew, Hal Millieri, Hal Manin, Bubaqra, Hal Far, Nigret and Qrendi were part of Zurrieq. However, in 1618 the village of Qrendi became a village of its own right while the others disintegrated naturally and now make an integral part of the village perimeter. Further away from the main village centre there are two other hamlets, Bubaqra and in-Nigret.
Various archaeological remains testify to the origins of the village. Phoenician tombs were discovered in the land known as "Ta' Danieri". In the area known as "Tal-Bakkari", ruins of a chapel were unearthed. The latter is likely to have been built on even older remains of a Roman temple. Near the Xarolla Windmill, Paleo-Christian tombs with interesting architectural features rarely found in similar tombs on the island were discovered.
The name of the village probably comes from the word zoroq which means blue, but it is unclear why precisely this word has been chosen.
Zurrieq is located in the Southern region of Malta. It is governed by a local council headed by a Mayor. Its population as of January 2019 is 10,962 inhabitants.
Zurrieq is twinned with Borgo Maggiore in San Marino, Morphou in Cyprus and Angermunde in Germany.
Town Hall

Ċentru tal-Komunita' Joe Cassar,

Pietru Pawl Saydon Street,

Żurrieq ZRQ 1030

21689111
Tourism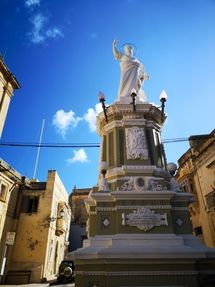 Izvor: A. DImitrova
Zurrieq takes pride in its beautifully decorated churches and chapels of historical interest, among which is the Parish of St.Catherine. Other sights to see include the Nigret palace built in 1715, where the baroque style chapel dedicated to the Immaculate Conception is located. The Palace of the Armoury was constructed in the XVIIth century and was used as an armoury under Grandmasters Pinto, Ximenes and de Rohan. The Wardija Tower is one of thirteen towers guarding the coast around the island, built by Grand Master Martino De Redin, of the Knights Hospitallier Order of St. John.
Tax-Xarolla Windmill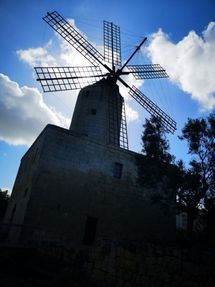 Izvor: A. Dimitrova
What the locality is likely most famous for is the windmill known as Tax-Xarolla. Built by Grandmaster Manoel de Vilhena in 1724, it was restored in 1992 to its original working order. Today this is the only functioning windmill in the islands of Malta and Gozo and is expected to become a cultural centre.