Available in:
Podijeli članak
Nakon karantene: 33 tisuća turista u Hrvatskoj
Strani turisti opet su u većini nakon gotovo 3 mjeseca
4. Lipanj 2020. 16:00
Diana Todorova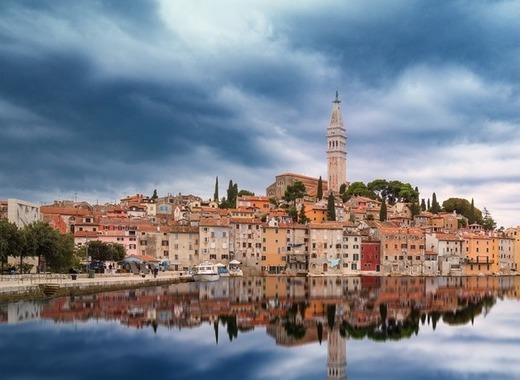 Izvor: Rovinj is one of the most visited destinations after the lockdown in Croatia / Pixabay
Ova turistička sezona u Hrvatskoj sigurno neće biti unosna kao do sada, ali epidemiološka situacija dozvolila je da se neki strani turisti već sunčaju na Jadranskoj obali dok granice u Europi još uvijek nisu potpuno otvorene. U zadnji 13 dana Hrvatska ima samo 4 slučaja novozaraženih koronavirusom. Od prve pojave zaraze u zemlji do sada ukupno je potvrđeno 2 246 zaraženih osoba, a oporavilo se 2 095. Stotinu i tri osobe su preminule, a trenutno na liječenju je još 48 osoba.
Postupno jačanje turističkog prometa
Prema podacima Hrvatske turističke zajednice početkom lipnja u Hrvatskoj boravi 33 tisuća turista. Od njih domaćih je oko 10 tisuća. Među strancima najviše turista je iz Njemačke i Slovenije. Austrija, Bosna i Hercegovina i Češka isto bilježe znatan broj turista u Hrvatskoj. Ukupan broj turista je tri puta veći od onoga prije dva tjedna , ali usporedba sa situacijom prošle godine jasno prikazuje kako je koronavirus umanjio turistički promet - početkom lipnja 2019. godine ukupni broj turista u zemlji bio je 315 tisuća.
Najviše gostiju ima Vir, a onda Rovinj, Medulin, Mali Lošinj i Krk. Prema podacima sustava e-visitor, najviše turista za smještaj bira objekte u domaćinstvima, a potom kampove i hotele. Direktor Hrvatske turističke zajednice, Kristijan Stančić, izrazio je očekivanje da će u drugoj polovini lipnja i početkom srpnja intenzitet turističkog prometa biti jači.
Druga nada hrvatskog turizma je da će se broj čeških turista koji su inače česti gosti Hrvatskoj isto uskoro povećati. Trenutno Česi koji se odluče za odmor na Jadranu po povratku moraju provesti 14 dana u karanteni ili se trebaju testirati u roku 72 sata. Unatoč tome, prošli tjedan u Hrvatsku je stiglo oko 200 Čeha.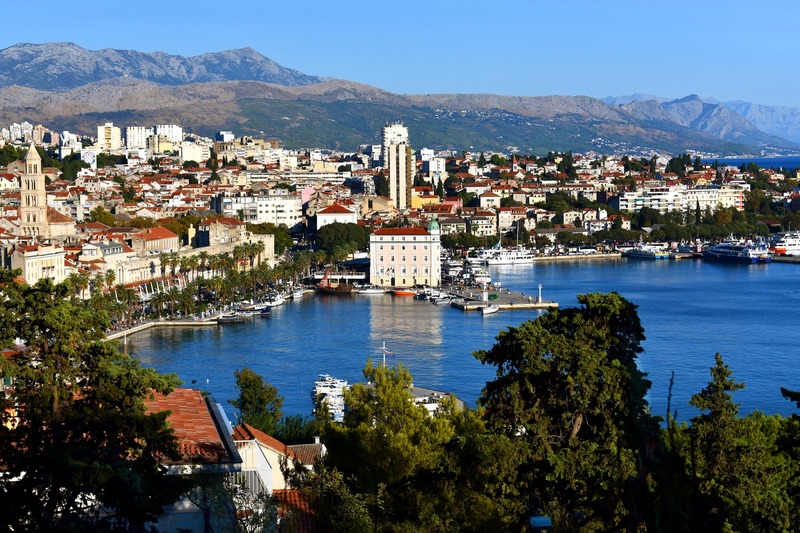 Iako je koronavirus puno ljudima pokvario planove za odmor, Jadransko more i ove godine privlači turiste
Sektor bez kojeg Hrvatska ne može
Hrvatsku je 2019. godine posjetilo gotovo 21 milijun turista, a od njih su 18,2 milijuna bili strani turisti. Prema podacima o ekonomskoj važnosti turizma predstavljeni od resornog ministarstva prošle godine, izravni udio turizma u hrvatskom BDP-u je 11,4 posto, dok je ukupan utjecaj na gospodarstvo Hrvatske 16,9 posto. Upravo to čini turističku sezonu iznimno važnom za oporavak gospodarstva nakon koronavirusa. Međutim još na početku travnja Europska banka za obnovu i razvoj upozorila je da otpornost ekonomije na COVID-19 smanjuje upravo veliki udio turizma u BDP-u.
TheMayor.EU stands against fake news and disinformation. If you encounter such texts and materials online, contact us at info@themayor.eu