The mayor of Ancona Valeria Mancinelli presents her new book today
She awaits you at 18.00 at the "Teatro delle Muse" in Ancona
6. Studeni 2019. 14:30
Monika Dimitrova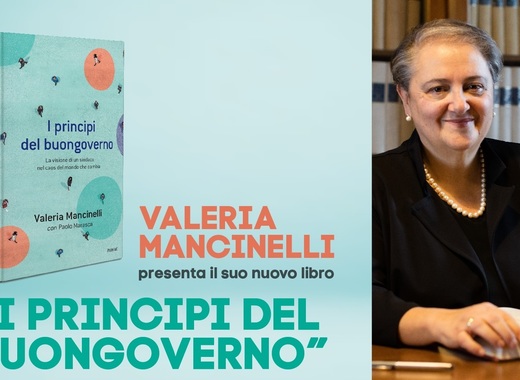 Izvor: Facebook/Valeria Mancinelli
The mayor of Ancona Valeria Mancinelli has written a book on her experience as an administrator. The book was released on 29 October and it is named "The principles of good governance. The vision of a mayor in the chaos of the changing world".
The first presentation of the volume is scheduled today, Wednesday 6 November at 18.00 at the "Teatro delle Muse" in Ancona.
"I'm surprised too - writes Valeria Mancinelli -. They asked me to write a book after the victory of the "World Mayor Prize 2018" and the re-election as mayor of Ancona in June 2018, at a time when all the political forces of the left seemed to collapse. It's not a book about me, I didn't want this. I have rather tried to tell what it means for me to do politics, to really work to improve people's lives. I tried to decline what a mayor has to do to govern well and that today appears to be subversive to many of the world to which I belong: choosing one's team in total autonomy, listening to people's stomachs and fears, deciding, staying on the field and acting".
Who is Valeria Mancinelli?
Valeria Mancinelli was born on 13 March 1955 in Ancona. She was elected Mayor of Ancona on 11 June 2013 and re-elected for the second term on 25 June 2018. Mancinelli is the first woman to be elected mayor of the city of Ancona.
In the interview for TheMayor.EU Mancinelle describes the town of Ancona as: "I am fortunate to be the mayor of a beautiful city. Ancona rises on a promontory that gives rise to a gulf in whose innermost part is the natural harbour. The promontory is elbow-shaped (the name of Ancona derives from the Greek Ankon) and is bathed by the sea, both east and west. This is why in my city the sun rises and sets over the sea - a location of unique beauty."
TheMayor.EU stands against fake news and disinformation. If you encounter such texts and materials online, contact us at info@themayor.eu