Available in:
Podijeli članak
Uskrs u doba korone: hrvatski gradovi otvaraju tržnice
Zbog pandemije koronavirusa sve tržnice u hrvatskim gradovima zatvoreni su 22. ožujka
9. Travanj 2020. 15:00
Diana Todorova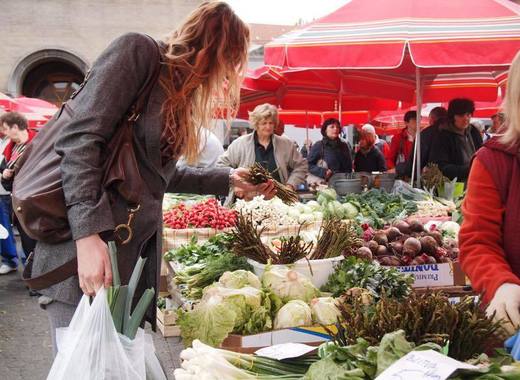 Izvor: New working hours at all markets will be from 8:00 am to 1:00 pm./ Zagrebački holding d.o.o.
U gradovima diljem Hrvatske omogućava se rad tržnica po striktnim pravilima, a trgovine će uoči Uskrsa raditi duže. Na održanoj videokonferenciji dane su upute lokalnim stožerima o epidemiološkim mjerama kako bi se tržnice pripremile za prihvat robe i za otvaranje.
Neobična kupovina za Uskrs
Uprave tržnica obvezne su osigurati i ulaz i izlaz ograničenog broja kupaca kako bi se smanjio fizički kontakt i održao razmak od 3 do 5 metara između prodavača međusobno te prodavača i kupca. Propisani razmak mora se održavati i između kupaca koji se nalaze u prostoru tržnice. Obavezno je osigurati punktove s dezinfekcijskim sredstvima za ruke te redovito provjetravati zatvorene prostore.
Glavni cilj je da se kod ulaza u tržnice i prodajna mjesta, kao i u samim prostorima tržnica, ne stvaraju gužve. Uprave tržnice trebaju dati kupcima jasne upute i istaknuti ih sve na ulaze u tržnice i na vidljiva mjesta u prodavaonicama i kioscima. Mjere pojačane higijene i svakodnevnog čišćenja svih prostora će također biti primjenjivane. Radno vrijeme na svim tržnicama bit će od 8:00 – 13:00 sati.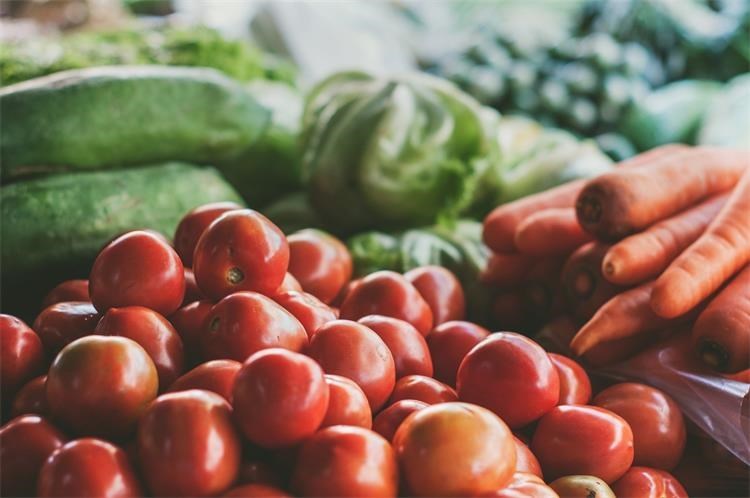 Osim svježe namirnice, na tržnicаma bit će i punktove s dezinfekcijskim sredstvima za ruke. Source: Ministarstvo poljoprivrede RH
Zagreb već otvorio Dolac
Najpoznatija zagrebačka tržnica Dolac počela je s radom već u srijedu. Pri tome na placu ne smije biti više od 100 kupaca. Otvaraju se također tržnice Utrina, Jarun, Prečko, Gajnice, Trešnjevka i druge. Na adresi Slavonska avenija 50A radit će "drive-in" tržnica.
Otvaraju se i ribarnice Dolac, Trešnjevka i Utrina. Postojeći pultovi za prodaju ribe su ograđeni pregradama, odnosno zaštitom od pleksiglasa kako bi bili ispunjeni svi uvjeti i sigurnosne mjere za zaštitu kupaca i prodavača.
Lokalne vlasti upozoravaju kupce da izbjegavaju bliži socijalni kontakt i da se suzdrže od uobičajenih mjera neverbalnog komuniciranja kao što je rukovanje.
Otvaraju se tri tržnice u Rijeci
Uz poštivanje svih mjera sprječavanja širenja epidemije koronavirusom, u Rijeci započet će s radom otvoreni dijelovi Centralne tržnice, Tržnice Brajda i Tržnice Zamet. Također, stvoreni su svi preduvjeti za rad ribarnica na riječkim tržnicama.
Kako bi se zadovoljile preventivne mjere, prodaja je organizirana u smanjenom obimu i odvijat će se na dijelu već postojećih štandova. Centralna tržnica podijeljena je u dvije zasebne cjeline.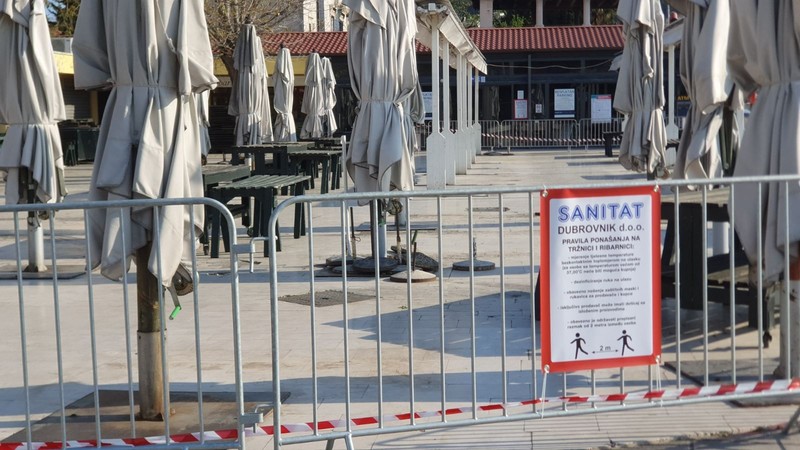 Rad dubrovačkih tržnica bit će omogućen čim se osiguraju pregrade od pleksiglasa. Source: Grad Dubrovnik
Dubrovačke tržnice još neće početi s radom
Tržnice na području grada Dubrovnika neće biti u mogućnosti krenuti s radom odmah. Lokalne vlasti priopćili su kako tvrtka Sanitat je od početka tjedna pripremala osiguravanje potrebnih uvjeta kako bi se placa u Gružu mogla otvoriti čim to dopusti Nacionalni stožer, no jedan kriterij ove odluke nije moguće zadovoljiti.
U pitanju je uvjet da banci na tržnicama moraju biti opremljeni pregradama od pleksiglasa kako bi bili ispunjeni svi uvjeti i sigurnosne mjere za zaštitu kupaca i prodavača. Tržnica će biti otvorena čim pregrade budu montirane.
Trgovine diljem Hrvatske će uoči Uskrsa raditi duže
Radi omogućavanja primjerene opskrbe građana povodu Uskrsa i Uskrsnog ponedjeljka, u razdoblju od 9. do 11. travnja u trgovinama u kojima je dopušten rad određuje se radno vrijeme od 7.00 do 20.00 sati, uz poštivanje svih mjera socijalnog distanciranja.
TheMayor.EU stands against fake news and disinformation. If you encounter such texts and materials online, contact us at info@themayor.eu