Visit Agia Triada – the unique guitar-shaped island in Greece
Its pristine beaches and turquoise waters make it an ideal summer destination
19. Svibanj 2019. 10:00
Monika Dimitrova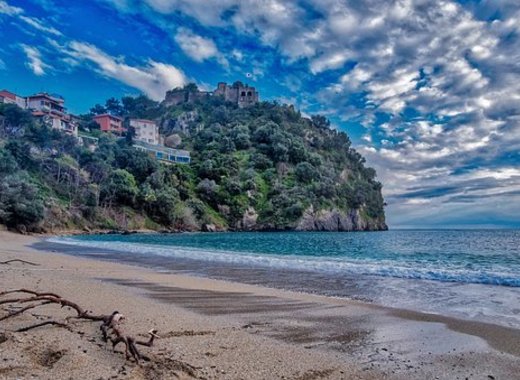 Agia Triada or Saint Trinity in English is a small island in central Greece. Its natural breathtaking beauty and interesting history, make it one of the most intriguing places in the country and across Europe. The shape of Agia Triada resembles a guitar. The island is right off the coast of Eretria and from there it can be reached within minutes. It's also an hour's drive away from Athens. Must-visit locations near Agia Triada are the Ancient city of Eretria and the Village of Magoula.
The island's unusual, elongated shape, which also reminds visitors of the Little Dipper constellation, provides seemingly endless stretches of pink-tinged sand to lucky sun worshippers and swimmers. Its pristine beaches, turquoise waters and lush natural vegetation make it an ideal destination for any visitor. Agia Triada is a perfect vacation destination for summer 2019.
Like the article? Subscribe to our newsletter to receive the latest from the EU cities right into your inbox.