Available in:
Oszd meg a cikket
Copenhagen invites running aficionados in 2020
The Danish capital offers numerous running races and events throughout the year
2020. január 8., szerda, 14:30
Monika Dimitrova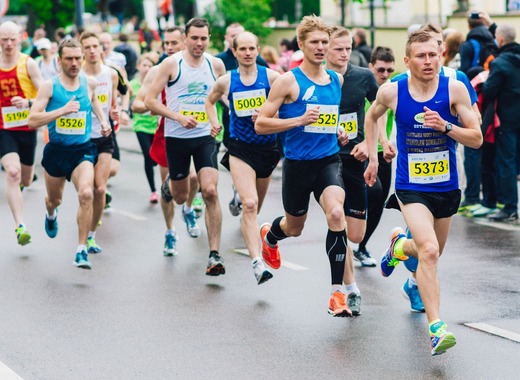 If you are a running aficionado and addicted sport enthusiast – Copenhagen should be the must visit destination for you in 2020. The Danish capital offers numerous running races and events throughout the year. TheMayor.eu will introduce you to some of the most exciting ones which will be held in the first half of the year.
DAC Arkitekturløb
The event will be held on 3rd May 2020. The length of the race is dependent on your choice and could be 5 or 10 kilometres. This course is specific, usually running through buildings where you'd normally not be able to run. The big advantage of the event is the opportunity to enjoy unique architecture.
Colour Run of Copenhagen
The run will be held on 4th May 2020. The atmosphere of the race is joyful and the length is 5 kilometres. It is very appropriate for younger runners.
Copenhagen Marathon
The big sports event will be held on 17th May 2020. It is characterized by a rather fast course and a large number of participants every year. The run will pass through the major parts of the Danish capital.
Ørestad Bjergløb
This race will take place on 5th June 2020 in and on some of the tallest buildings of Ørestaden on Amager. The spectacular event involves racing on stairs, ramps and turns. Apart from the stairs, the views will take your breath away, too.
As you may have already found, running can be a serious thing in Copenhagen, a city with a vibrant sports scene including numerous running clubs. Whatever event you choose to take part in, it will be well worth the emotion and the memories.
Like the article? Subscribe to our newsletter to receive the latest from the EU cities right into your inbox.