Zero-waste holidays: 4 pieces of advice from Paris
If you love presents but aim for a sustainable lifestyle, here is what you can do this Christmas
2019. december 8., vasárnap, 17:00
Aseniya Dimitrova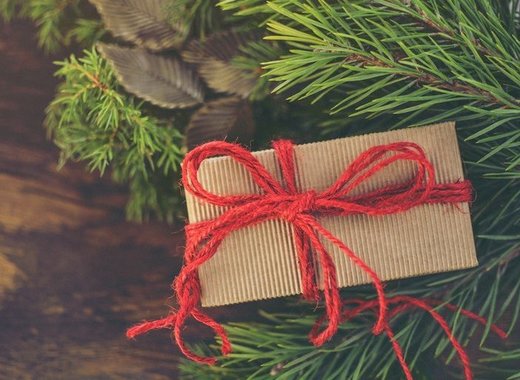 We might well be days away from the Christmas holidays, but there is something that does not need to grow with our holiday mood: the waste we generate. Yet, with so many friends and family members to offer and receive from, chances are that we will be surrounded by excessive quantities of packaging and items of little use at the end of December. If you see yourselves in this situation, here are four pieces of advice from the city of Paris for a more sustainable Christmas season.
Zero-waste presents
There is so much you can do, other than buying another porcelain figurine for your aunt! This year try to offer an experience instead of a present. Not only is it more original but it also saves natural resources and transport. Concerts, theatre, subscriptions, online magazines, courses or even a massage are all worth the consideration. Alternatively, you could offer recycled gifts (like old books), home-made items (cosmetics, jam, crafts). If you still prefer making purchases, however, make sure to buy local produce to avoid unnecessary transportation and contribute to the local economy.
Reused wrapping
Packages might be essential for a good presentation, but is it worth the money, the natural resources and the negative impact of all the chemical substances they contain only for a couple of seconds? What you can do instead, is to produce the package yourself. In this video the City of Paris shares the Furoshiki technique for wrapping books:
Recycled decorations
You will be surprised to discover how many things can be made entirely at home – Christmas balls or garlands can be made out of newspapers and magazines and old glass jars can easily turn into lanterns.
Sustainable meals
"Cook only the necessary amount" is easier said than done. With a number of guests around the Christmas table, it is really hard to know how much food will actually be consumed. What you can plan in advance, however, is to use the leftovers and prepare something else. The Internet is full of zero-waste recipes, with Paris advising you on how to prepare pesto out of radish tops - and Paris can't be wrong when it comes to food.
Do you have other ideas for a zero-waste holiday season? Share them with us on office@themayor.eu
TheMayor.EU stands against fake news and disinformation. If you encounter such texts and materials online, contact us at info@themayor.eu