Athens with anti-graffiti cleanup campaign
Mayor Kostas Bakoyannis, has pledged to change the face of his beloved city
11 ottobre 2019 11:30
Monika Dimitrova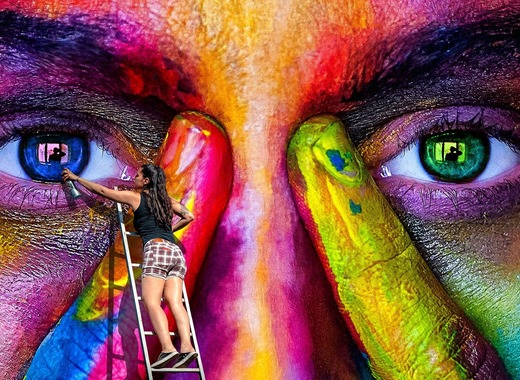 The Municipality of Athens informed that continues its old fight with new campaign to clean up and beautify downtown of the city. The main aim is to remove the graffiti across the Greek capital.
A team of workers from the City of Athens has already visited Sotiris Petroulas Square and other public spaces of Kolonos in downtown of Athens, diligently scrubbing surfaces with power washers and tidying up overgrown areas.
The call of mayor Bakoyannis
The new mayor of Athens as of July 2019, Kostas Bakoyannis has pledged to change the face of his beloved city, making its downtown public spaces cleaner and more attractive to residents and guests of the city, and making much-needed aesthetic upgrades throughout.
All the visitors of the Athens city center during the last decade have seen how serious the problem of vandalism and graffiti has become. Now, Kolonos was the most recent neighborhood to see its public spaces get a thorough cleaning, its fountains scrubbed and graffiti finally removed from buildings and statues.
There are places in Athens where no empty wall or surface has been left without being painted with graffiti or ugly slogans and figures. The result – years of decay and aesthetic ruin, which leaves residents and visitors to Athens with a very negative impression of the Greek capital.
Nowadays the hope of the city authorities is that this effort will only intensify, and those responsible for vandalizing public property will finally be brought to justice and pay for the damages they have incurred.
An atmosphere of cleanliness and order may finally be able to reign again in this great and ancient European city, allowing visitors and residents to be able to not only feel safe, but enjoy and appreciate its unique beauty.
TheMayor.EU si oppone a notizie false e disinformazione. Se incontri tali testi e materiali online, contattaci all'indirizzo info@themayor.eu