Bruges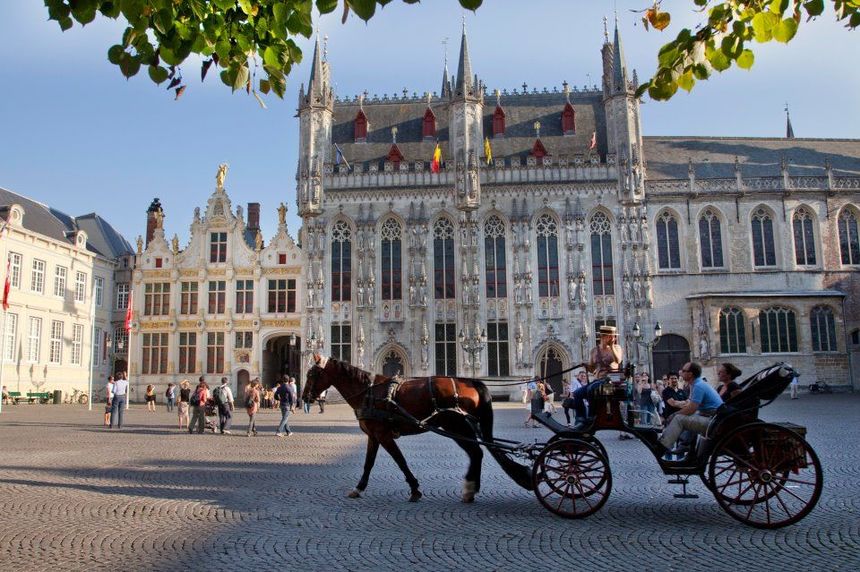 Fonte: Bruges Municipality

Mayor
Dirk De fauw
Sindaci precedenti
Biografia
Breve storia
The history of Bruges dates back to the 9th century when it was founded by Vikings. The river Zwin linked the settlement to the North Sea and it very quickly became an important international trading port.
The history of Bruges follows the path of rise, fall and rise again. In the 12th century, Bruges received a city status, but soon after the Zwin started to silt up. Bruges started to create outports in Damme and Sluis; simultaneously, land transport became more and more prevalent..

In the 14th century, Bruges become the warehouse of the North-European Hanseatic cities. Numerous countries, such as Germany, Italy and Spain, had their own representation in Bruges, making it an important European center where different languages could be heard and where any products could be found.
In the 15th century Bruges' wealth started to decline, when the larger harbour of Antwerp came to dominate. Art continued to flourish, however, as well as the construction of beautiful late-gothic buildings and churches, and the Flemish painting school producing great works.

By the middle of the 1800s, Bruges was the poorest city in Belgium. In 20th century, the city became an international tourist destination and Bruges' medieval heritage turned out to be a new source of wealth. The new harbour of Zeebrugge brought new development and new industries to the region.
Bruges is the capital and largest city of the province of West Flanders in the Flemish Region, in the northwest of the country. The population is 117,073 (1 January 2008), of whom around 20,000 live in the city centre. The metropolitan area has a total of 255,844 inhabitants (1 January 2008).
City Hall

Huis van de Bruggeling

Frank Van Ackerpromenade 2,

8000 Brugge, Belgium
Bruges has a strong economy thanks to its port and its past as one of the world's chief commercial cities. The city is home to the College of Europe, a university institute for European studies.
TOURISM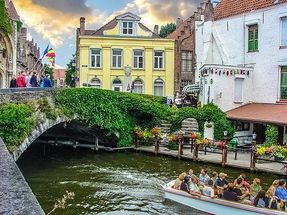 Bruges is one of the most well-preserved medieval towns in Europe. Since 2000, the historic centre of Bruges was named a UNESCO World Heritage Site. Numerous of the medieval buildings of Bruges are notably unique, including the Church of Our Lady, whose brick spire reaches 122.3 m, making it one of the world's highest brick buildings. The sculpture Madonna and Child, is believed to be the only of Michelangelo`s sculptures to have left Italy within his lifetime.
The most famous landmark of Bruges is its 13th-century belfry, housing a municipal carillon comprising 48 bells. The City Hall still employs a carillonneur, who gives free concerts regularly.