Braga Municipality opens a new Citizen Space on its territory
Mayor Ricardo Rio unveiled the 8th such facility in the municipality
09 ottobre 2020 18:30
Tzvetozar Vincent Iolov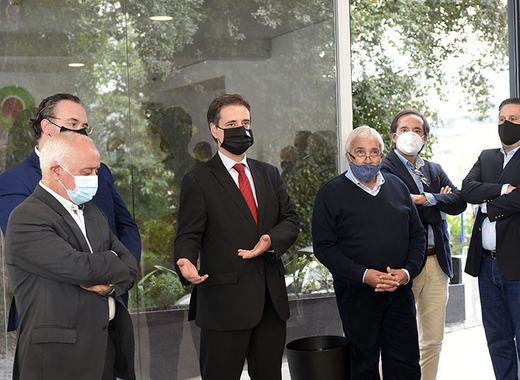 Fonte: Municipality of Braga
The municipal website of the Portuguese city of Braga informed the public about the official opening of a new Citizen Space at the Parish Council of Gualtar on 6 October. This is the 8th such facility that has been unveiled in the municipality with the aim of improving and facilitating the connection between administration and citizenry as well as the provision of municipal services to the residents.
Citizen Spaces and Stores are part of a nation-wide initiative in Portugal
The Citizen Space is meant to be a hub which centralizes the various services that are offered to citizens so they will not have to go to various institutions depending on their needs. In essence, they are meant to act as one-stop shops for public services, ranging from issuing a Driving License to signing up for professional training courses and career advice.
"[This] consolidates the objective of facilitating the population's access to a wide range of services," said Mayor Ricardo Rio, adding that "The City Council itself will not fail to consider the possibility of placing some of its own services, of entities from the municipal universe, at the disposal of the population in this same space".
It is his opinion that the blossoming of these Spaces is a "proximity response" that aims to make life easier for people.
The history of the Citizen Shops and Spaces in Portugal goes back to 1999 when the first ones were opened in Lisbon (Laranjeiras) and Porto. And since 2016, all the users of these Spaces can evaluate via free SMS or a QR Code the quality of services they have received.
Currently, there are more than 600 Citizen Spaces already operating all across Portugal, providing some 200 public services to the citizenry.
TheMayor.EU si oppone a notizie false e disinformazione. Se incontri tali testi e materiali online, contattaci all'indirizzo info@themayor.eu