Kutná Hora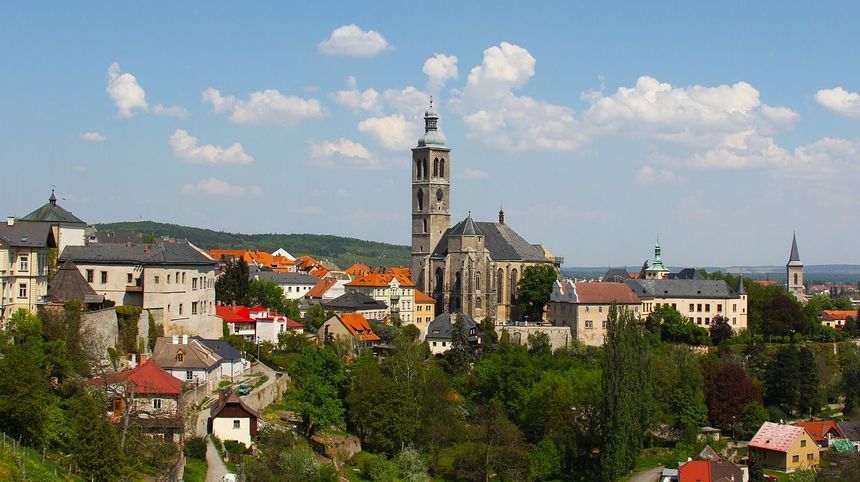 Mayor
Josef VIKTORA
Biografia
Breve storia
Numerous archaeological findings testify that the area has been continuously settled since neolithic times. Kutná Hora has developed as a result of the discovery and exploitation of the rich veins of silver ore since the end of the 13th century. In the 14th century, it became a royal city endowed with buildings that symbolized its enormous prosperity. From the 13th to 16th centuries, the city competed with Prague economically, culturally, and politically. Along with the rest of Bohemia, Kuttenberg (Kutná Hora) passed to the Habsburg Monarchy of Austria in 1526. In 1546, the richest mine was severely flooded. In the insurrection of Bohemia against Ferdinand I the city lost all its privileges. Repeated visitations of the plague and the horrors of the Thirty Years War completed its ruin. The town became impoverished, and in 1770 was devastated by fire. The mines were abandoned at the end of the 18th century. Together with the rest of Bohemia, the town became part of the newly founded Czechoslovakia after World War I and the collapse of Austria-Hungary. Kutná Hora was incorporated by Nazi Germany into the Protectorate of Bohemia and Moravia in the period 1939–1945, but was restored to Czechoslovakia after World War II. The town became part of the Czech Republic in 1993, after the dissolution of Czecholsovakia.
Kutná Hora is a town in the Central Bohemian Region of Czechia, situated ab. 70 km east of Prague. It has a population of 20 580.
Town Hall

Havlíčkovo náměstí 552/1
284 01 Kutná Hora, Czechia
Modern industry penetrated slowly Kutná Hora, which got its first rail link in 1870. Only after World War Two the development of engineering, textile and other production branches occured, and also the advancement in the mining of non-ferrous metals and metallurgy.
TOURISM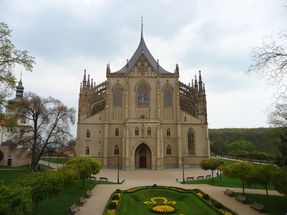 The historic centre of Kutná Hora is declared a UNESCO World Heritage site. The Church of St Barbara and the former Cistercian monastery church of Our Lady and St. John the Baptist in Sedlec, located at a distance of approximately 1.5 km to the north-east of the historic centre, were to influence considerably the architecture of Central Europe. Today, these masterpieces, representing cathedral architecture, form the dominants of a well-preserved medieval town-planning structure filled with Gothic and Baroque urban fabric.