Haapsalu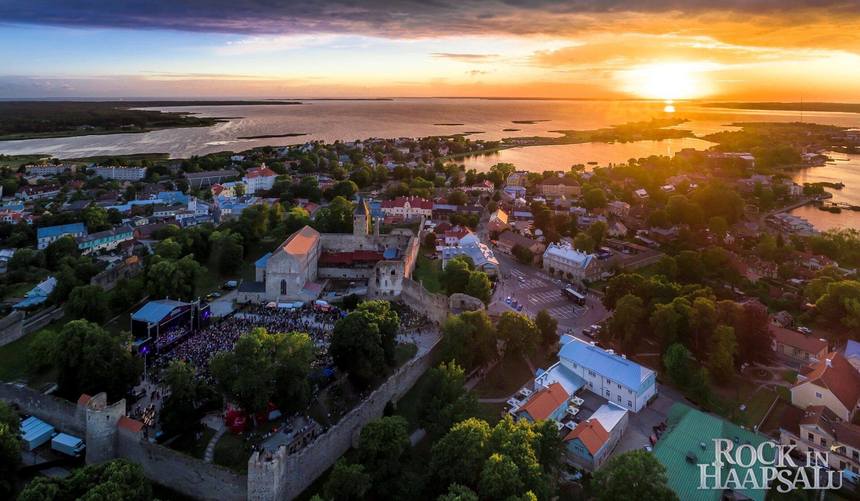 Fonte: Haapsalu Municpality

Mayor
Urmas Sukles
Biografia
Breve storia
The history of Haapsalu dates back to 1820, when a district doctor, Carl Abraham Hunnius, came to work in Haapsalu. While treating local inhabitants, Hunnius came across an interesting treatment method – sea mud.
Thanks to this discovery, the town soon evolved into a burgeoning summer resort, enjoying popularity among the Russian imperial household and the Baltic German elite. It was during this era that some of the town's most recognisable features emerged: its railway station with its distinctive, fully covered 216-metre platform; the only wooden Resort Hall in Estonia to have retained its original design; its mud treatment centres; and its quaint wooden homes. The foreshore promenade with its pavilion, pontoons and polar bear sculpture (which is anchored to the sea bed) are the most attractive places of the town.
The small resort with lots of bays and islets became extremely popular among the rich aristocracy of St. Petersburg and the court of the Russian czar. Czars Peter I, Alexander I, Alexander II, Alexander III and Nikolai II came to Haapsalu to improve their health and enjoy peace and quiet. In 1867, a world renowned Russian composer, Pjotr Tšaikovski, spent his summer in Haapsalu, creating one of his first operas here, 'The Vojevood,' and a cycle of instrumental pieces, 'Memories from Haapsalu.'
In the Republic of Estonia (1918-1940) Haapsalu was still a popular summer resort. In 1938, a modern spa house was completed and in July of the same year, people from 21 different nations spent their summer here. Besides professors and musicians, high-ranking public figures and well-known businessmen from all over the world have vacationed in Haapsalu.
Town's rights were awarded to Haapsalu in 1279, thus it is one of the oldest and noblest towns in Estonia.
Haapsalu is a town located on the western coast of Estonia. It is the administrative centre of Lääne County. The population of Haapsalu is 13,500 people.
Town Hall

Address: Haapsalu, E-N 8-17 R 8-16.30 L-P Suletud
Haapsalu is a popular seaside resort. Its economy is mostly based on tourism.
The town is known as the "Venice of the Baltics". It also counts with a mud therapy resort.
TOURISM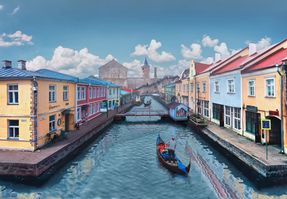 Fonte: Haapsalu Municipality
Haapsalu Resort is the oldest mud therapy institution in Estonia, which has been in continual operation since its founding. Haapsalu is surrounded by the sea and its Old Town is made up of well-kept little wooden houses and winding streets that seem to lead all the way into the sea, dating back to the Middle Ages. At the heart of the Old Town lies the medieval Episcopal Castle.