Kalymnos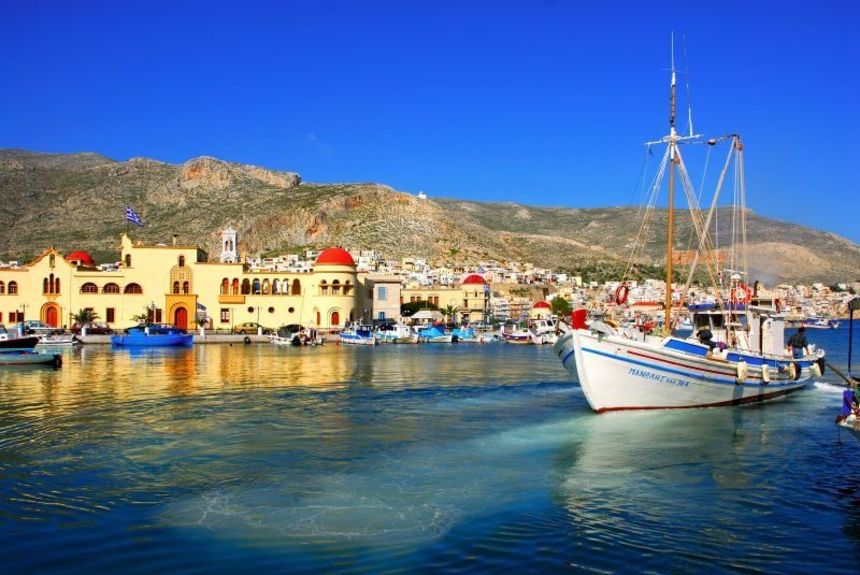 Fonte: Kalymnos Municipality

Mayor
Dimitris Diakomichalis
Sindaci precedenti
Biografia
Breve storia
The origins of the islanders of Kalymnos are lost in the mists of time but we do know that in about the 2nd millennium B.C. the Phoenicians conquered and colonized the island. Evidence of the island's prosperity in these ancient times are ruins at Emporios in the north and Vathi in the east.
Later, Kalymnos was occupied by the Persians, the Genoese, the Knights of St John and the Ottoman Turks. In 1912 the Italians took control until nearly the end of the Second World War.
Kalymnos was finally liberated on 31st March 1947 and, along with the rest of the Dodecanese islands, was incorporated into the Greek State in 1948.
Source: kalymnos-isl.gr
Kalymnos is a Greek island and municipality in the southeastern Aegean Sea. Situated between Kos and Leros, Kalymnos is the fourth largest island in the Dodecanese. It is surrounded by quiet islets, some inhabited only by sheep and goats, others – like Telendos and Pserimos – with just a few houses and tavernas.
In 2011 the island had a population of 16,001, making it the third most populous island of the Dodecanese, after Kos and Rhodes. It is known in Greece for the affluence of much of its population, and also stands as both the wealthiest member of the Dodecanese and one of the wealthiest Greek islands overall. The Municipality of Kalymnos, which includes the populated offshore islands of Pserimos, Telendos, Kalimnos, and Pláti, as well as several uninhabited islets, has a combined land area of 134.544 square kilometres and a total population of 16,179 inhabitants.
Source: kalymnos-isl.gr
City Hall

Address: Pothia, Kalymnos PC85200, Dodecanese
Being mostly barren (only 18% of the land can be cultivated), agriculture has always played a minor role in the economy of the island, except for the valley of Vathi. The island is famous for its citrus fruits grown in this area.
Another industrial activity typical of Kalymnos was the production of painted head scarfs, which were the most original component of the female dress.
In recent times, tourism has become important for the island, particularly for rock climbing. In 2006, the island also acquired an airport, the Kalymnos Island National Airport in Argos, a village between Pothia and Brosta, to better link the island with the mainland.
Source: Wikipedia
TOURISM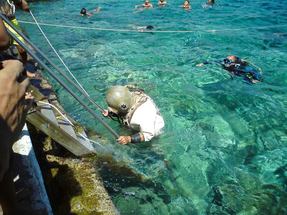 Fonte: Kalymnos Municipality
Kalymnos is known and billed as the "Sponge-divers' island". Sponge diving has long been a common occupation on Kalymnos and sponges were the main source of income of Kalymnians, bringing wealth to the island and making it famous throughout the Mediterranean. The Kalymnians harvested sponges from the sea-bed as close as Pserimos or as far as North Africa.
An annual celebration, Sponge Week, occurs a week after Easter to honour this "Kalymnian gold." Much has been written, sung and filmed about the legendary courage and recklessness of the sponge divers themselves.
Source: Wikipedia