Limerick has a Festival of Kindness
The Irish city is getting ready for the fifth edition of the Pay it Forward Kindness Festival
20 febbraio 2019 21:30
Aseniya Dimitrova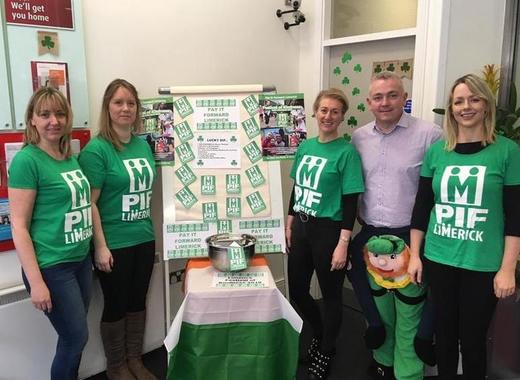 Fonte: Pay it Forward Limerick Facebook page
This March the Irish city of Limerick will host the fifth edition of a very unusual 8-day event: the Pay it Forward Kindness Festival. Between 9th and 16th of March 2019, several free events on the theme of kindness and giving will happen around the Irish city. These include a big Family Fund Day on the first festival day on Bedford Row, pamper day and of course – free music alongside the festive activities.
Naturally, the festival comes into being thanks to the charitable work of over 100 volunteers but also a growing number of businesses, among which Bus Eireann, Starbucks and EBS. The idea of the festival is not only to showcase acts of kindness, but to inspire and motivate continuous change of behaviour. This way, Pay if Forward Limerick sets the objectives to transform attitudes, contribute to building higher self-esteem and mental health resilience, whereby forging a sense of community and cohesiveness among its residents and their guests.
For more information about the event programme, visit the website of Limerick City or the Pay it Forward webpage.
TheMayor.EU si oppone a notizie false e disinformazione. Se incontri tali testi e materiali online, contattaci all'indirizzo info@themayor.eu