Disponibile in
Condividi l'articolo
Linköping will host the Swedish Vocational Championship this year
This will determine the best flight mechanic and truck driver in the country
14 ottobre 2020 16:00
Tzvetozar Vincent Iolov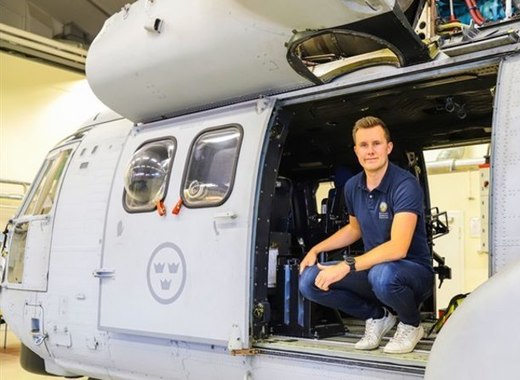 Fonte: Linköping Municipality
Who is the best person in Sweden to troubleshoot helicopter problems or drive a truck? Soon we will be able to find out since the city of Linköping is hosting the national Vocational Championship for the first time in its history.
The event, which this year follows a reduced format without an audience, will take place on 15-16 October at the parking lot outside the Anders Ljungstedts Gymnasium. The winners will go on to represent Sweden in next year's Vocational World Cup in Shanghai, China.
Every two years there is a Vocational World Cup tournament
This year, unfortunately, the event will have to be restricted in its scope. Normally, however, young people working in some 50 different professional categories were supposed to compete in order to fill up the Swedish national team that will represent the country at the Vocational World Cup.
The national competitions (taking place every two years) have been steadily gaining in popularity over recent times, with the Malmö event attracting 22 000 visitors in 2016. They serve as a good platform for presenting the importance of blue-collar jobs and the intrinsic beauty in pursuing a vocational career.
This year the competition was supposed to be organized in Helsingborg, but it will instead take place in Linköping. This is not without a reason since Anders Ljungstedts Gymnasium, the school that will host the flight mechanic contest, has a specialized flight engineering training programme and half of the six participants have graduated from it.
Large tents, one of which will accommodate the helicopter, will be set up on the parking lot near the school.
"We are preparing the helicopter now. It must be provided with a certain amount of errors that the competitors must find," said Alexander Friberg, a flight engineering teacher who will act as the contest judge.
"In a normal year, we would have liked to have all eighth- and ninth-graders with us. We probably will not get a better opportunity to market this type of education. This is about showing what the vocational programs mean and getting more people to apply for them," added Mr Friberg.
Contestants should not be over the age of 25, must have graduated from a vocational programme and must have already gained at least a year of professional working experience in their particular field.
TheMayor.EU si oppone a notizie false e disinformazione. Se incontri tali testi e materiali online, contattaci all'indirizzo info@themayor.eu