Uppsala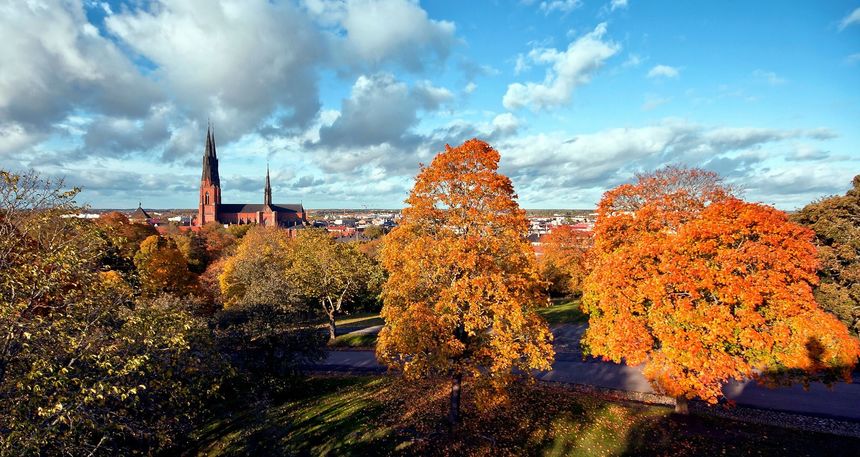 Mayor
Erik Pelling
Biografia
Breve storia
In the past, Uppsala was located a few kilometres to the north compared to the current location, at a place today known as Old Uppsala. It was called Östra Aros.
The Fyrisvellir plains and the river south of Old Uppsala was the site of the Battle of Fyrisvelli in the 980s. The present-day Uppsala was a port town of Gamla Uppsala.
In 1160, King Eric Jedvardsson was killed outside the church of Östra Aros, and later became venerated as a saint in the Catholic Church. Östra Aros overtook Gamla Uppsala as the main regional centre in 1274.
When the cathedral of Gamla Uppsala burnt down, the archbishopric and the relics of Saint Eric were moved to Östra Aros, where the now existing Uppsala Cathedral was established. The Cathedral was inaugurated in 1435. It was built in Gothic style and is one of the largest of its kind in northern Europe.
The oldest university in Scandinava, founded in 1477 is in Uppsala. Carl Linnaeus, one of the renowned scholars of the University, lived for many years in Uppsala. Nowadays his house and garden can be visited.
The city is also the host of the 16th-century Upsala Castle. Uppsala was severely damaged by a fire in 1702, during which, historical and cultural treasures were lost. The demolitions that took place in many Swedish cities during the 1960s and 70s also led to the destruction of local heritage in the region. However, many historic buildings remain, especially in the western part of Uppsala.
Uppsala is the fourth largest city in Sweden with around 230 000 inhabitants. It is located in the eastern part of central Sweden just around one hour north (70 km) from the Swedish capital Stockholm.
City Hall

Address: Stationsgallerian, Stationsgatan 12, Uppsala
The economy of Uppsala is well developed and based in many sectors. It is well-positioned in medical research and recognised for its leading position in biotechnology.
TOURISM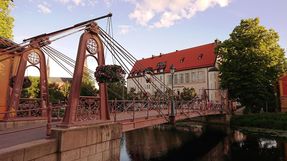 The Fyris river divides Uppsla into two parts: the historic quarter and the modern administrative, residential and commercial city centre. Most of the historical sights and university buildings are situated in the western part, with a medieval street layout, river views and parks and dominated by the cathedral.
Must-visit places in Uppsala are: the Domkyrka (Uppsala Cathedral), the University of Uppsala, The Uppsala Castle and its Botanical Garden and Old Uppsala.