Tallinn ready to procure 23 new modern trams
The purchase will be complete in two stages – if the city is satisfied with the first 8 vehicles, it will buy an additional 15
06 novembre 2019 09:30
Anton Stoyanov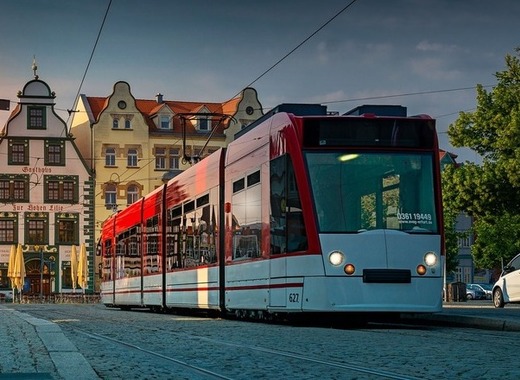 Earlier last week, the company responsible for Tallinn's public transport network, Tallinna Linnatranspordi AS, announced its newest ambition – the procurement of a total of 23 new modern trams to service the citizens of the Estonian capital.
A tender was announced for the purchase of 8 of the vehicles, with the possibility of buying up to 15 additional trams in the future. The company believes that the winner of the competition will be chosen and revealed to the public by 2020.
The number of citizens making use of the public transport network of Tallinn has been steadily increasing according to Denis Borodich, member of the Board of Tallinna Linnatranspordi AS. In order to meet the growing expectations and needs of citizens, the company has to adapt and provide a better and timelier service.
Multipurpose procurement
According to Mr. Borodich, the purchase of the new vehicles will serve two purposes. On the one hand the brand-new modern trams will significantly improve the overall quality of the service. The Tallinn public transport network will become faster and more accommodating to for users.
On the other hand, the transport company hopes that by purchasing newer, more climate friendly vehicles, it will significantly reduce its own carbon footprint, by reducing its CO2 emission.
A better public transport network will also of course lead to an overall reduction in emissions as citizens begin using the trams to get to where they need to be instead of their own cars. Mr. Borodich states that the company estimates that the purchase of the new trams will lead to a passenger increase of about a tenth.
"We must constantly look for ways to improve the living environment of the city. The new trams are a good solution because they make public transport more convenient and faster and at the same time more environmentally friendly." he stated regarding the expansion of the city's services.
TheMayor.EU si oppone a notizie false e disinformazione. Se incontri tali testi e materiali online, contattaci all'indirizzo info@themayor.eu