Venezia slitta le tassa di sbarco fino al 2020
Mirando a fermare il cosiddetto "hit and run tourism"
10 luglio 2019 14:30
Monika Dimitrova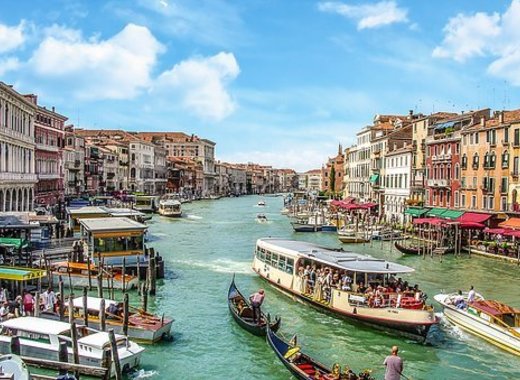 Come TheMayor.EU ha già annunciato, Venezia aveva in programma di addebitare ai visitatori una tasse di ingresso. Adesso Venezia slitta al primo gennaio 2020 la partenza del contributo d'accesso al centro storico, quella che impropriamente viene definita "tassa di sbarco", introdotta nell'ultima legge di bilancio. Il Comune ha infatti approvato un emendamento alla variazione del bilancio di previsione 2019-2021 con cui tecnicamente si propone di sospendere fino al 31 dicembre l'efficacia del Regolamento comunale che istituisce il contributo, e che sarebbe dovuto essere pienamente operativo dal primo settembre.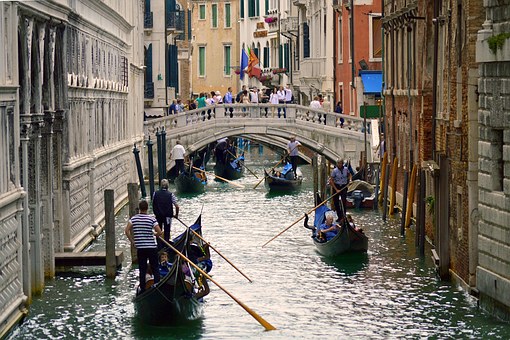 Nel mese di dicembre 2018, le autorità hanno annunciato la tassa, tra 2,5 e 10 euro a seconda della stagione. Quando la nuova tassa è stata inizialmente annunciata, le autorità hanno affermato che essa coprirà tutti i visitatori. Tuttavia, il sindaco di Venezia Luigi Brugnaro ha annunciato che la tassa si applicherebbe solo agli escursionisti. Anche le compagnie aeree e quelle di autobus devono pagare la nuova tassa.
Venezia attira migliaia di escursionisti nei mesi estivi, tra cui un gran numero di passeggeri di navi da crociera, che sfuggono alla tassa comunale già praticata dai fornitori di alloggi, praticando il cosiddetto "hit and run tourism". Cosi questi visitatori a breve termine non contribuiscono all'economia locale.
TheMayor.EU si oppone a notizie false e disinformazione. Se incontri tali testi e materiali online, contattaci all'indirizzo info@themayor.eu