21 municipalities meet in Spain to discuss migration challenges
Local representatives from 21 countries will collaborate closely on migration issues
lapkričio 19, 2019 13:00
Aseniya Dimitrova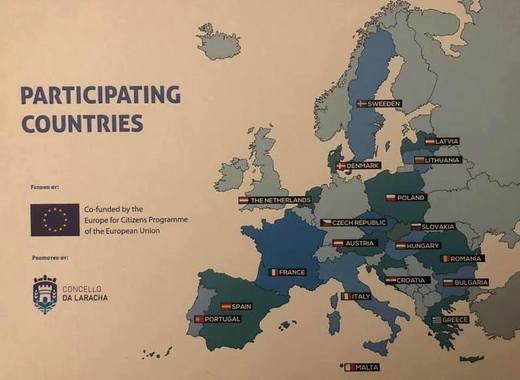 Šaltinis: David Schembri, Qrendi LC
The migration crisis has been a dominant topic of European news for the past few years. European countries, due to their geographic closeness to the migrants' places of origin and their economic attractiveness, have turned into a preferred choice for immigration. This certainly creates a lot of pressure for the welcoming states, which have long ago passed the point of being able to manage the related challenges alone.
And while the European Union states have been unable to choose and implement a working model, the local authorities have been facing the heaviest burden. Luckily, municipalities have found ways to cooperate with each other and exchange ideas and know-how that go beyond the local context. "Strengthening of a Europe of solidarity in times of migration" is one EU-funded project which is doing exactly this.
As part of the project, from 12 to 14 November 2019, representatives of twenty-one municipalities from twenty European Union member states met in A Laracha, Spain to discuss common issues. Following the inauguration and presentation of the EU Citizen for Europe project, the respective partners introduced their country of origin, emphasising the effect of migration within their localities. Afterwards everyone participated in round table discussions on how to achieve greater integration, greater social and cultural wealth. Apart from local authorities, non-governmental organisations offered "first-hand" testimonies on the movements and challenges of migrants and their integration.
Town twinning for collaboration on migratory issues
The discussions ended with the signing of a Memorandum of Understanding and a Network of Town twinning agreement, aimed at a future closer collaboration network on migration concerns and issues. A visit to the Galician Parliament, in Santiago de Compostela, closed the programme in the Spanish city. The project also envisages similar expert conferences and study visits in Hungary, Lithuania, Malta and Croatia in the following months.
The Galician municipality is leading the EU-funded project, which unites municipalities from Costa da Morte ("Coast of death") in Spain, Germany, Bulgaria, Croatia, Slovakia, Finland, France, Greece, Hungary, Ireland, Italy, Latvia, Lithuania, Malta (il-Qrendi and Hal-Safi Local Councils) Netherlands, Poland, Portugal, Czech Republic, Romania and Sweden.
TheMayor.EU si oppone a notizie false e disinformazione. Se incontri tali testi e materiali online, contattaci all'indirizzo info@themayor.eu