Available in:
Pasidalink straipsniu
Aberdeen prepares for reopening of its Art Gallery
Renovations begin on the Schoolhill area in preparation for the reopening of the Aberdeen Art Gallery
birželio 11, 2019 21:30
Anton Stoyanov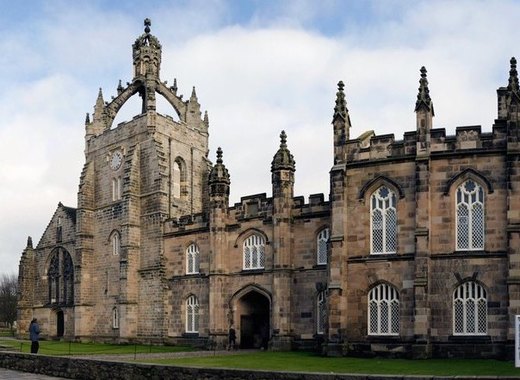 Šaltinis: stu smith (CC BY-ND 2.0) on flickr
Citizens of Aberdeen will be waking up to a completely different city come autumn. The renovation of the Schoolhill area which began only recently is just one step of the planned reinvigoration of the city. This process will culminate with the grand reopening of the Aberdeen Art Gallery in autumn. Other new and exciting premises will also be opening its doors in the newly renovated Schoolhill area in the following months, towards the end of the year.
Aberdeen City Council has allocated £550,000 for the renovation of the area. The funding is also supported by partnerships with Nestrans, Transport Scotland and the travel charity Sustrans Scotland. City councillors estimate that construction efforts would take about 10 weeks. The lead for the City Centre Masterplan, Councillor Marie Boulton, stated that "This Schoolhill project aligns with the long-term vision for the city centre – shaped by residents – of a cleaner, greener, safer place to visit, work and live."
The specific plans for the renovation of Schoolhill were drawn up and agreed upon in 2018. The scheme includes a new traffic and movement layout, accessibility measures for people with disabilities to and around the Aberdeen Art Gallery and improving the footway area leading to the War Memorial – the concrete slabs will also be replaced with local granite.
TheMayor.EU si oppone a notizie false e disinformazione. Se incontri tali testi e materiali online, contattaci all'indirizzo info@themayor.eu