Available in:
Pasidalink straipsniu
Coming this week: local elections in Ireland
Elections for local councils are taking place alongside the ones for European Parliament #TheMayorEU
gegužės 20, 2019 11:30
Aseniya Dimitrova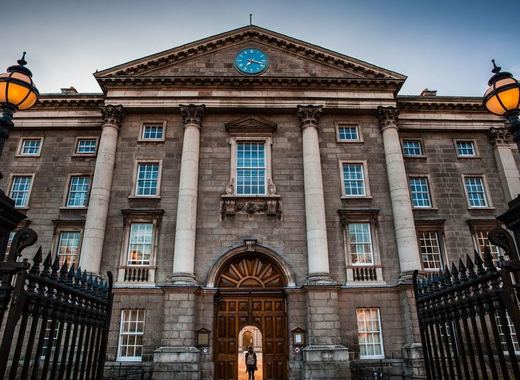 Šaltinis: Stephen Bergin on Unsplash
Ireland is getting ready for local elections which will take place this Friday, 24th May. They allow members of the local communities to choose their representatives at their respective local government - city and county councils in 166 local electoral areas. Each council has a chief executive, formerly known as city or county manager. The councillors are responsible for drafting policies for their respective area, which shall be realised through concrete decisions implemented by the council's Chief Executive and staff.
Unlike local authorities in other European countries, the Mayor (or the Lord Mayor) is not at the head of the councils. On the contrary: the chair is called Cathaoirleach and is elected for one year by members of the districts, amongst themselves. He chairs the meetings of the local authority or municipal district. However, some city councils are entitled to use the titles Lord Mayor (those in Cork and Dublin) and others – Mayor (in Limerick City and County Council, Waterford City and County Council and Galway City Council).
Here are some important technical aspects to the local elections:
They are held every five years in May or June on a date decided by the Minister for Housing, Planning and Local Government;
They last between 7:00 and 22:30;
Voting is based on the proportional representation system by single transferable vote, allowing voters to order candidates according to their preferences;
Residents of Ireland beyond 18 years of age listed in the Register of Electors, regardless of their nationality are allowed to choose local representatives, provided that they live in the respective area.
The newly elected councillors are to assume office on 31st May.
Since the 2014 local elections there are 31 local authorities with a total of 949 seats of councillors up for grabs. This year, the number of candidates is more than double the available mandates, totalling almost 2000 persons. According to the electoral poll published by the Sunday Business Post in April, Fine Gael is on the lead with 27%, followed by stated preference for independent candidates by 21% of the surveyed and Fianna Fáil at third place with 20%.
Finally, a referendum on divorce arrangements as well as elections to the European Parliament are taking place on the same day. Plebiscites will take place in Cork City Council, Limerick City and County Council and Waterford City and County Council that should advice on whether citizens want the office of directly elected mayors with executive functions to preside over the councils to be established.
TheMayor.EU si oppone a notizie false e disinformazione. Se incontri tali testi e materiali online, contattaci all'indirizzo info@themayor.eu