Tartu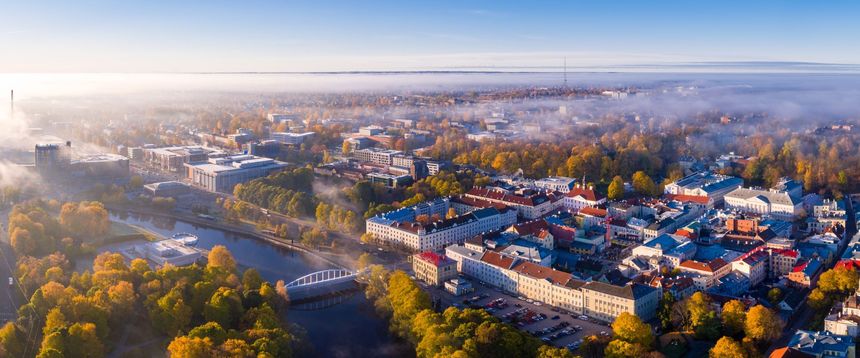 Šaltinis: Tarmo Haud

Urmas Klaas
Biografija
Trumpa istorija
Historians believe that the area of today's Tartu was settled as far back as the 5th century AD. However, the first written evidence about the area dates from 1030. Later, during the 12th century, Tartu established its position as one of the most notable cities in the region. In the 13th century, the city became an important trading center. Tartu has been under many different rules and influences such as the Swedish and Polish rules. The first independende period came after World War I. During World War II, the city was almost completely destroyed and historical artefacts were heavily damaged. Estonia regained its independence in 1991 and the city of Tartu was renovated.
Tartu is divided into 17 neighbourhoods. It has a Mayor and five deputy mayors. The town council consists of 49 members elected by residents.
City Hall

Address:

Tartu City Government

Raekoja plats 1a (City hall)

50089 Tartu
Tartu is a center of heavy industry but also of education. As a univeristy and research center, the Estonian city is the home of the prestigious University of Tartu and is also the seat of the Estonian Ministry of Education and Research. 21st century maked the beginning of high-tech companies establishing their headquarters in Tartu.
Tartu – City of Good Thoughts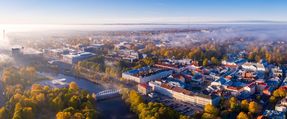 Šaltinis: Tarmo Haud
The wonderful nature in the countryside and the city full of culture will charm visitors from both close and afar. The landforms, transformed by the melting ice sheet, have made the county a distinct and interesting region which attracted the Finno-Ugric peoples to settle in the area already 10 000 years ago. Tartu, which is the centre for the whole Southern Estonia, became the region's most important city by joining the Hanseatic League in the 13th century. Eras of different rulers have both influenced the local culture and inhabitants as well as made the area even more diverse and fascinating. The spirit and good thoughts of the place surprise lots of people, sometimes even the locals themselves. If you wish to know more about the wonders of Tartu and the countryside, then you ought to come and see for yourself.
Source: City Government of Tartu