Free museum Sundays in Italy are back
The Colosseum, Pompeii and other are included in the scheme
spalio 12, 2019 20:00
Monika Dimitrova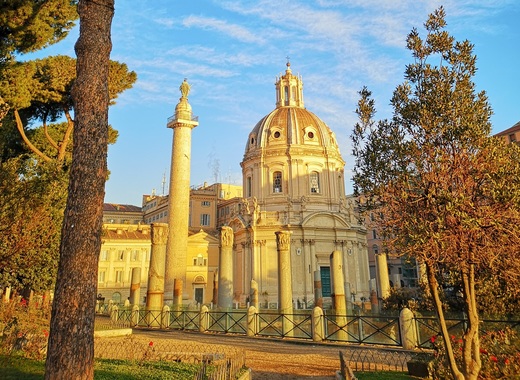 Šaltinis: themayor.eu
As you know, Italy is one of the most tourist-friendly destinations in the world. Now, the popular free museum Sundays scheme in the country, which was stopped under the previous government, has been reinstated. The aim of the Italian government schemes is to encourage the reveling in culture and to make it more accessible.
Dario Franceschini, the Italian culture minister announced that many Italian museums will be free again on Sundays starting from October, as a popular government scheme curbed by the last culture minister is reintroduced. This means that all state-run museums and archaeological sites will once again be free to enter on the first Sunday of every month.
World-famous sites and monuments
In the scheme are included world-famous sites and monuments including the Colosseum, Pompeii, Florence's Galleria dell'Accademia, the Reggia di Caserta, Trieste's Miramare Castle, and many, many other incredible Italian museums. The free oportunity, however, does not apply to sites which are run by local authorities.
The initiative "Domenica al Museu" (Sunday at the museum) was launched by then culture minister Dario Franceschini in 2014. Since then, over 15 million visitors have taken advantage of free museum Sundays. But last year a new culture minister, Alberto Bonisoli, stopped the scheme and replaced it with a more complicated system of 20 free museum days spread out throughout the year.
According to Bonosoli the reasons for the change were the long queues and overcrowding at the country's most popular attractions caused during the free museum Sundays.
Now, the original free Sundays scheme is beck, restarted after Franceschini returned to his old job as culture minister. He has said that visitor numbers would now be capped at some sites as free Sundays are reintroduced.
TheMayor.EU si oppone a notizie false e disinformazione. Se incontri tali testi e materiali online, contattaci all'indirizzo info@themayor.eu