Available in:
Pasidalink straipsniu
Ireland tightens Covid-19 restrictions to avoid second national lockdown
Sporting events will go ahead without an audience, as the country experiences the fourth highest growth rate in new cases in Europe
rugpjūčio 19, 2020 13:20
TheMayor.EU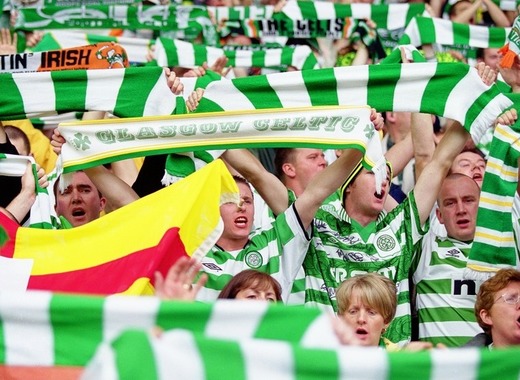 The Irish government announced last night a series of new restrictions aimed at avoiding, in the words of Minister for Health Stephen Donnelly, "a full, national lockdown" after a spike in Covid-19 cases. The measures have taken immediate effect and will stay in place until 13 September, at the earliest. A work on a new roadmap is underway and its publication is expected in a few weeks time.
Acting to stem the tide of new infections
Speaking at a press briefing following a Cabinet meeting, Donnelly said that a further 190 cases of Covid-19 had been confirmed in the past 24 hours. With one more death reported, the total number of Covid-19 related deaths in Ireland now stands at 1 775.
"Looking at the facts and listening to the medical experts, we are at a tipping point. Ireland's rate of growth in new cases over the last two weeks is the fourth highest in Europe. In the last two months, we have gone from a low of 61 cases in one particular week to 533 cases last week," the Minister told RTÉ.
He added that if the government had dragged its feet, the situation in "two weeks or two months time would be much worse", eventually prompting a second full, nation-wide lockdown.
Here are the new measures and recommendations at a glance:
Working from home should be strongly encouraged by employers where possible.
Home visits will be limited to six people from a maximum of three households, both inside and in the open.
People aged over 70 are advised to keep their interactions within a small circle, shun public transport, and shop during designated hours.
All outdoor events and gatherings will be limited to 15 people, down from 200 previously.
Attendance of indoor events will be brought down from 50 to just six people, except for businesses such as shops and restaurants, indoor weddings and some religious services, like mass. A mandatory closing time of 11.30 pm will be introduced for cafes and restaurants.
Gardaí (police) and other agencies will be granted powers to immediately close down any pub or facility that is violating public health measures.
All sporting events will go ahead without spectators or social gatherings before and after matches. Training sessions should be confined to six sportspeople indoors and 15 outdoors.
Children's summer camps can continue, but in groups of up to 15 children.
Gyms can remain open with no more than six people allowed in an exercise class.
Public transport should be avoided where possible. Private transport users are advised to wear face coverings if they are from different households.
Schools will reopen as planned, following additional measures to make school transport safer.
Local lockdowns in counties Kildare, Offaly and Laois will be considered tomorrow.
TheMayor.EU si oppone a notizie false e disinformazione. Se incontri tali testi e materiali online, contattaci all'indirizzo info@themayor.eu