Leeds sets sights on social care expansion
Social care workers are at the forefront of the city's coronavirus response
kovo 25, 2020 14:30
Anton Stoyanov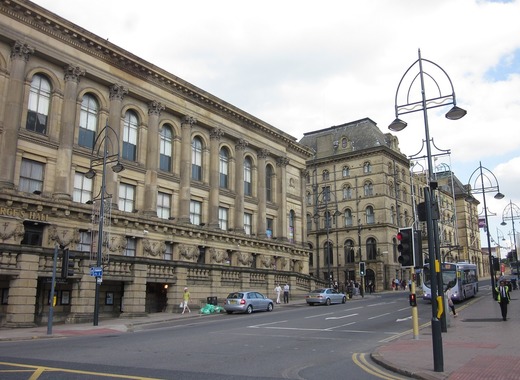 With the COVID-19 situation worsening in the United Kingdom, cities and local governments are on the front lines when it comes to rapid responses. Leeds is no exception with the City Council embracing a new approach to social services that aims to alleviate the pressure on already existing structures and provide citizens with relief and respite from the ongoing crisis.
Expanding social care in order to protect those in need
On 24 March 2020, the Leeds City Council announced it plans to push forward with a recruitment drive that is meant to bolster the capabilities and capacity of the city's social services.
Local authorities believe that workers in the social services sectors will be playing a vital role in the city's response to the ongoing coronavirus pandemic. With an increase in demand for a capable service, the City Council has announced the opening of a wide range of positions in the service's ranks.
Previous experience at a similar job is not required, as authorities will be providing full training. The programme set up by the City Council will ensure that all those who have been given a job will be fully trained and ready to answer the needs of their fellow locals within two weeks.
Furthermore, the Leeds City Council wants to encourage particularly those whose jobs and employment have suffered due to the outbreak to apply. An assessment centre will be held tomorrow and the day after – on 26 and 27 March with training commencing the following week.
Councillor Jonathan Pryor, Leeds City Council's executive member for learning, skills and employment, stated that "Social care workers are doing an amazing job throughout this pandemic but as the demand on the service increases, the city needs many more of them. We will be recruiting at a faster pace than in the past to ensure we get workers ready and out caring for people as soon as possible, while still being vigilant and following the same checks and procedures as always. This is a great opportunity if you are worried about staying afloat during these uncertain times. As long as you are willing to learn and have the nurturing attitude we are looking for, you don't necessarily need to have experience working in care to be successful."
If you're interested in applying you can send an email at this address - wecareacademy@leeds.gov.uk.
TheMayor.EU si oppone a notizie false e disinformazione. Se incontri tali testi e materiali online, contattaci all'indirizzo info@themayor.eu