Luxembourg prepares for a different Christmas market this year
There is one positive change, however: it will be longer
spalio 16, 2020 14:30
Aseniya Dimitrova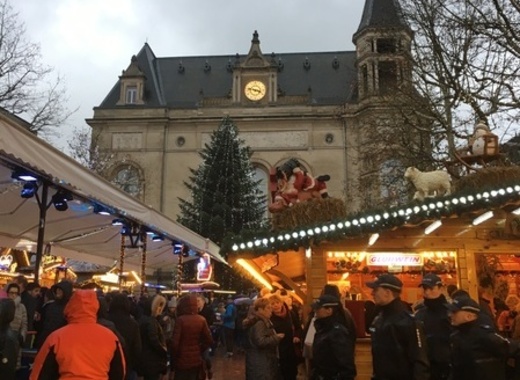 Šaltinis: TheMayor.EU
It is now confirmed: Luxembourg City residents and visitors will be able to enjoy another Christmas market in 2020. The Mayor of the City Lydie Polfer dispelled some doubts about the cancellation of the customary event known as Winterlights on Wednesday morning at one of the usual City Breakfasts events, informs RTL.lu. However, to adapt to the new pandemic situation, the event will have to reinvent itself.
Keeping traditions alive in times of pandemic
Covid-19 transformed our public and social lives entirely but local authorities throughout Europe are working hard to make this process less painful. One such example is the capital of Luxembourg, where the authorities decided not to sacrifice traditions, even if this requires more efforts and creativity.
The capital city has made the decision to maintain the annual Christmas market, albeit with noticeable changes. The good news is that the event will be longer than usual – starting from 20 November and lasting until 3 January.
This means two additional weeks of joy, compared to previous years when the event ended before Christmas Eve. The extended period could mean that visitors will be spread across more days which will potentially reduce crowding. The ice rink and big wheel will also remain part of the 2020 programme.
However, it has been decided to not hold concerts this year. In addition, masks will be mandatory within the perimeter of the Christmas market and consumption will happen on the spot only, without strolls or queuing.
Another precautionary measure is to disperse the Market at various locations in the city. This includes the usual Place d'Armes, Place de la Constitution, and Strasbourg street, but also stands in front of the Hôtel des Postes, at Place Royal-Hamilius and on the Grand Rue. This way, there will be more place for visitors, and it will be easier to respect the required distance of 1,5 metres.
Finally, Mayor Polfer has made it clear that the organisation of the event is conditional on the unfolding of the pandemic. Should the situation remain as it is today or improve, thousands will be able to feel the real Christmas spirit of the Grand-Duchy again in just a couple of weeks.
UPDATE: at a press conference held 27 October, the city council of Luxembourg announced the cancellation of the event, due to the complicated health situation. Hence, there will be no markets, ice rinks of any form of popular gatherings, just decorations of winter lights.
TheMayor.EU si oppone a notizie false e disinformazione. Se incontri tali testi e materiali online, contattaci all'indirizzo info@themayor.eu