Styrian public transport plans major expansion
A 200-million-euro investment will significantly improve the quality and capabilities of the service
gruodžio 05, 2019 14:30
Anton Stoyanov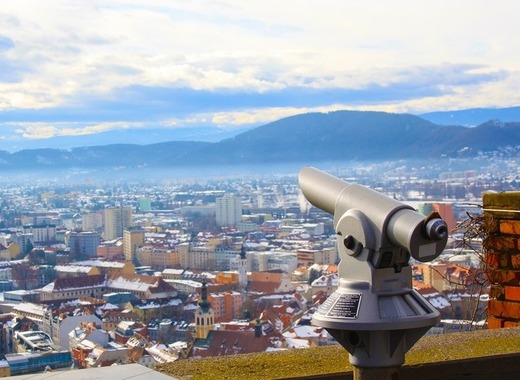 The public transport network of Styria will undergo serious improvements and changes over the next few years. By 2025, a 200 million euro investment will boost the capabilities of the S-Bahn in the region, connecting its cities and making alternative modes of transport more and more attractive to travellers.
Quick summary and preview of the planned changes
Citizens will, however, notice the first changes to the network in just a few weeks' time. 42 new trains will begin travelling on some Styrian routes on 15 December - mostly ones located in the west and southwest parts of the region. The main beneficiaries will be users of the Graz-Köflach-Bahn, or the GKB, around the districts of Voitsberg and Deutschlandsberg.
The "Corridor West" will also undergo improvements in the next few years with 5 new trains being introduced to the S7 Graz connection to Köflach via Lieboch and Voitsberg and two new trains being added to the S6 Graz line to Wies - Eibiswald via Hengsberg and Wettmannstätten.
Severe reductions of waiting times will also be introduced on 15 December, around Graz. The addition of the 42 new trains will allow for the fleet to travel an additional 145,000 kilometres, which will in turn speed up the journeys of citizens by improving the currently existing timetable and filling in the gaps which appear in the service at certain hours of the day.
Further improvements will require upgrades to the railway infrastructure itself, rather than to the vehicles. Work has already begun on electrification in some parts of Styria, but the completion date remains a bit far off – in 2025.
Austria has been undergoing a massive boom in improvements to its public transport network. The Vienna S-Bahn also recently underwent upgrades, which reduced travel time, waiting time and introduced new vehicles to allow for faster transportation throughout the whole week.
TheMayor.EU si oppone a notizie false e disinformazione. Se incontri tali testi e materiali online, contattaci all'indirizzo info@themayor.eu