Available in:
Pasidalink straipsniu
The Prague bench heads to Bratislava
Benches of old Czechoslovak design will begin appearing in the Slovak capital amidst its push for improving pedestrian spaces
rugpjūčio 25, 2020 21:30
Anton Stoyanov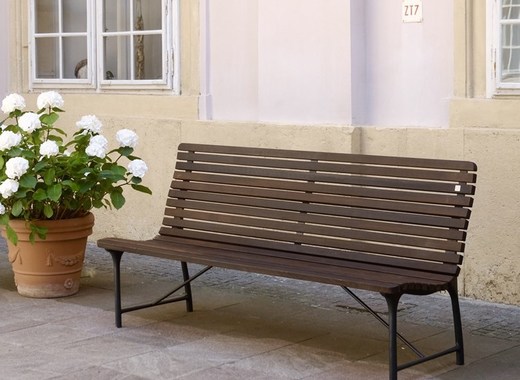 Šaltinis: City of Bratislava
With open public areas grown in importance in the aftermath of the coronavirus pandemic and with all the social distancing rules in place, their design and accommodations are becoming a large priority for city authorities across Europe. In the Slovak capital of Bratislava, officials have decided to look to the past for inspiration in designing public spaces and have already installed the first of many "Prague benches".
Elegancy from the past
When it comes to designing and planning improvements of urban areas, officials have to factor in several key points – the costs of the project, how the results will mesh with the surroundings and how it will be received by locals.
Thus, the bench of old Czechoslovak design appears to be a perfect fit, according to Bratislava's Mayor Matus Vallo "The design of the bench follows the good old Czechoslovak bench. It occurred to us that this beautiful design would feel at home and in Bratislava. We also learned from the fact that the architectural competition in Prague lasted almost two years and it was a complicated and expensive process. We want to get more comfortable seats in Bratislava's streets as soon as possible. That is why we contacted Prague to share their design with us. In this way, Bratislava will save time - months to years - as well as costs, which amount to about 90 thousand euros. "
Thanks to the excellent cooperation between the two capitals, Bratislava's authorities have now announced that in the coming months, over 1000 new "Prague benches" will gradually be installed across the public area. Alongside them, new bins and bike stands will also be added in order to further enhance the offer and convenience of the city's beautiful public areas.
TheMayor.EU si oppone a notizie false e disinformazione. Se incontri tali testi e materiali online, contattaci all'indirizzo info@themayor.eu