Available in:
Pasidalink straipsniu
Tree planting in Linz gets serious
The city wants to be ready to deal with next year's summer heat by incorporating as much greenery as possible into the urban environment
spalio 26, 2020 14:30
Anton Stoyanov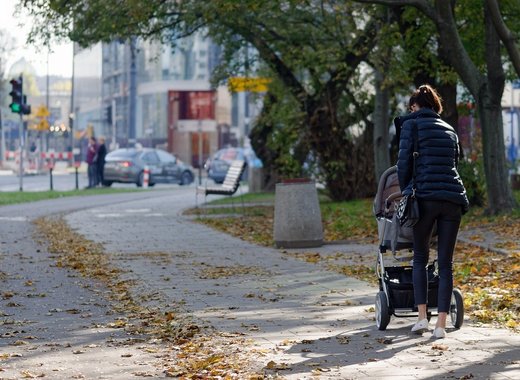 Linz has been taking tree planting very seriously over the past few months. Ever since the summer heats hit Austria a couple of years ago, local authorities in the country have been looking at ways to implement green solutions that will reduce temperatures in urban centres and will ultimately save lives and protect the health of citizens.
Linz, however, has taken its ambitions one step further, developing the country's first urban master plan that places a special emphasis on increasing the number of trees across the city.
Putting your ambitions onto paper
Back in July 2020, Linz City Council approved its master plan for the development of the city centre. Within it, there were special provisions for increasing the number of trees in the area in order to mitigate the adverse effects of climate change. Thus, Linz's "tree offensive" became a key part of the city's entire growth and climate strategy – a first in the entirety of Austria.
As explained by Vice Mayor Bernhard Baier, who is responsible for urban nature and quality of life "We have developed a master plan that is unique in Austria for Linz in order to noticeably improve life in the city. Then the first new trees could cool its inner parts as early as next summer in the sense of adapting to climate change.
The tree offensive as a climate adaptation strategy is a central point of the Linz climate strategy. More trees are an important contribution to a better urban quality of life and thus an essential contribution to the future living environment of our children."
According to the master plan, the new trees that will be planted alongside the streets of Leonfeldner Straße, Schubertstraße and Kroatengasse will have a lifespan of 80 to 100 years. With local authorities specifically keeping in mind their growth, survival and spread, the trees are bound to prosper and ultimately help Linz deal with the constantly increasing temperatures of summer.
TheMayor.EU si oppone a notizie false e disinformazione. Se incontri tali testi e materiali online, contattaci all'indirizzo info@themayor.eu