German Secret Services open exhibition in Berlin
It's a move aimed at restoring trust and establishing an atmosphere of openness
2019. gada 20. Novembris, 09:30:00
Anton Stoyanov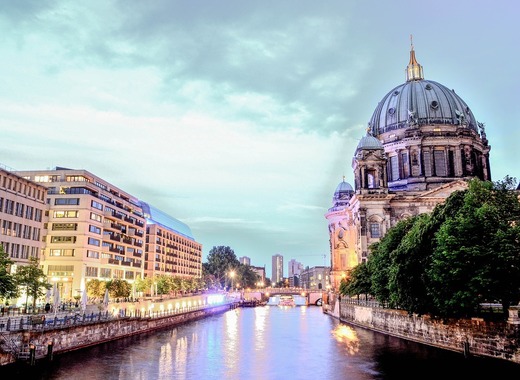 The German Foreign Intelligence Service - the BND or the Bundesnachrichtendienst, has traditionally been enveloped in a shroud of mystery – its very existence having been kept secret by the government after the end of World War 2.
Up until very recently, its very location was remote and one can say even hidden – in the town of Pullach, near Munich. Now, however, the BND has finally relocated its headquarters to the very centre of Berlin – a symbolic move, displaying a complete change in attitudes and an attempt to have the agency become more mainstream.
To "celebrate" the relocation, the Foreign Intelligence Service has opened the doors to its new headquarters and unveiled a special exhibition, putting hundreds of items on display and telling a story using the most advanced and high-tech techniques.
Transparency - a goal in and of itself
In order to dispel any air of secrecy from the "secret services", the BND has decided on applying a museum-esque approach to the public. An interactive, multimedia modern type of storytelling gives visitors the opportunity to see how the foreign intelligence service has been doing its job over the past few decades.
On display, one can find shoes that can turn into phones, posters of famous detectives but also some quite heavy stuff – suicide vests, surface-to-air missiles, and many others. In its efforts to appear more approachable and accountable, the agency wants to showcase not only the fun aspects of spy-work but also the many dangers it entails.
The main lesson that one should take away from the exhibition, however, is that the BND is completely devoted to serving the German people. Around the venue, visitors will find rectangular pillars that cover the legal basis of the existence of the intelligence service – its purpose, its loyalties, etc.
Unfortunately, due to security reasons, the BND exhibition welcomes only pre-registered groups, so one should plan ahead and plan carefully. According to state officials, the intelligence service hopes that one day they will be able to let anyone inside without too much security – much like an ordinary museum.
TheMayor.EU stands against fake news and disinformation. If you encounter such texts and materials online, contact us at info@themayor.eu