Available in:
Dalies ar rakstu
Greek motorways will function with single e-pass come 4 November
All e-toll systems on the country's motorways will be fully integrated into a single framework by that date
2020. gada 21. Oktobris, 21:30:00
Anton Stoyanov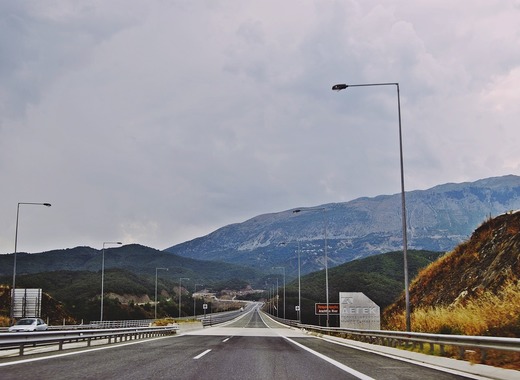 Frequent travellers in Greece can rejoice as the country's General Secretary for Infrastructure Giorgos Karagiannis announced that all motorways' e-toll systems will be integrated into a single framework come 4 November. This means that all drivers will need but a single pass in order to get through the toll booths, instead of individual ones for each separate motorway.
Travel made easy through digitalisation
The new system that will be fully operational and inaugurated by 4 November will mean that, in practice, travellers will need only 1 transceiver for all 8 Greek motorways, namely Attiki Odos, Egnatia Odos, Nea Odos, Kentriki Odos, Motorway of Aegean, Rio Bridge, Olympia Odos and Moreas. Now, where previously drivers had to change some 3 transceivers in order to get from one end of the country to the other, they will only need a single one.
As pointed out by Greece's General Secretary for Infrastructure Giorgos Karagiannis, the integration of all toll systems into a single framework has been a priority for authorities, who believe that such advancements, which have been present in many countries for a long time, are something that has been long overdue and will lead to greater comfort and ease of travel for citizens and visitors.
How the single framework will work in practice, without changing transceivers is simple. Instead of buying new ones, drivers will be able to recharge the ones they already have either through the website of the respective highway from where he procured the transceiver or at the Customer Service Points of the respective e-pass provider.
By integrating smart solutions into the very fabric of the country's transport network, Greece is acting in the interest not only of its citizens and visitors but of its entire economy as ease of travel can easily lead to improved economic output – something that is even more important in times of crisis.
TheMayor.EU stands against fake news and disinformation. If you encounter such texts and materials online, contact us at info@themayor.eu