Available in:
Dalies ar rakstu
Lousada combines the best of a rural life with the conveniences of the modern lifestyle
Interview with Pedro Machado, Mayor of Lousada, Portugal
2020. gada 16. Jūnijs, 09:30:00
Monika Dimitrova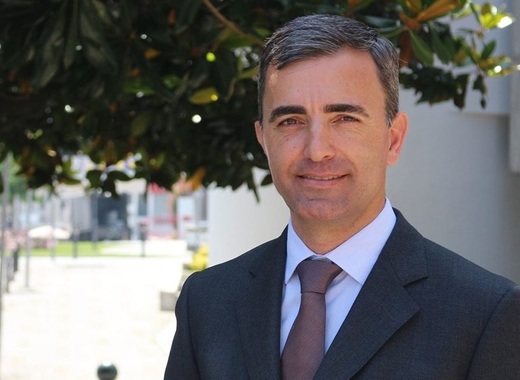 Avots: Lousada Municipality
Pedro Machado has a Law Degree from the University of Lisbon and a post-graduation in Law of Planning, Urbanism and Environment from the University of Coimbra.
After serving as a lawyer for four years, he became a public officer in the Association of Municipality of Vale do Sousa. Later, at the City Council of Lousada he led the Division of Land Planning for two years. He was a Deputy Mayor for land planning, urbanism, environment, economic activities, civil protection, energy, transports and traffic of the same City Council between 2005 and 2013.
In 2013, Machado was elected Mayor of Lousada. His governance has been recognized for its innovative approaches in boosting sustainable development.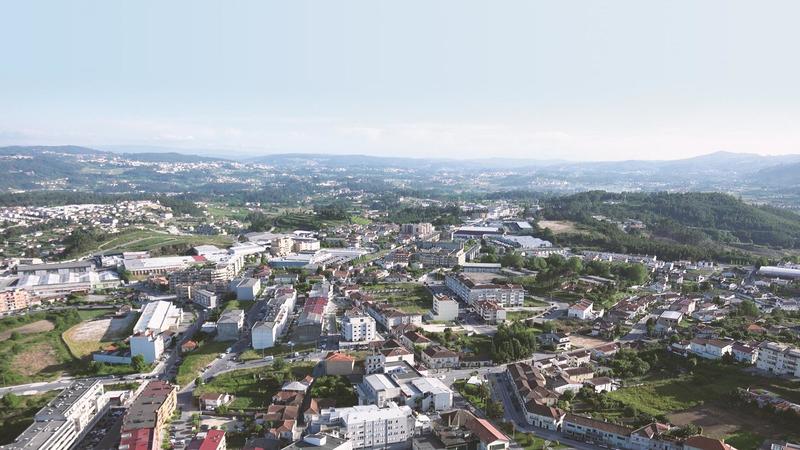 The population of Lousada consists of 47,387 people. Photo by Lousada Municipality
Mayor Machado, please describe the picturesque municipality of Lousada in a few sentences.
Lousada is a peri-urban council that combines the best of rural life with the conveniences of the modern lifestyle. The landscape includes forests, traditional agriculture and vineyards, cut through by cherished rivers.
People are typical northern Portuguese, lovers of good food and endearing hosts. Despite the deep traditional roots, the community has been showing outstanding civic participation and the will to embrace new ways of living, more sustainable ones.
For the past 5 years, the Municipality has been implementing an innovative and pioneer sustainability agenda, integrating all types of stakeholders in active citizenship. Please tell us more about this initiative and its final goal.
The sustainability agenda was designed to achieve environmental improvements across all sectors of our community and engaging all types of actors: private, public, schools, families, NGOs, businesses, etc. We defined five priority axes of intervention:
Environmental education and scientific divulgation;
Research and nature conservation;
Social engagement;
Infrastructures;
Internal sustainability.
These axes are interconnected, and, through their development, we are currently tackling 14 of the 17 UN Sustainable Development Goals.
It would be impossible to describe everything we have been improving in just a few lines, but I can summarize explaining we are improving our physical landscape – improving the ecological conditions and benefitting biodiversity and ecosystem services - from rivers to mountains though a science evidence-based approach.
The whole field intervention is inclusive through participatory processes, volunteering and the promotion of nature literacy put in place in organized projects directed at each specific target audience (children, the elderly, families, private companies, etc.).
We implemented the EU Green Deal's motto "no one is left behind" well before it was published! More details on the agenda here.
At the same time, Lousada is supporting the creation of conservation areas and environmental job opportunities. Do you think this is the future of your community?
Lousada is a densely populated area, where human activities generate a great deal of pressure on natural resources. We thought a different approach to the territory valorization was needed: one where the ecological limits are respected. Thus, we had to implement municipally protected areas, where human pressure could be reduced in order to safeguard nature, and the much-needed regulation services provided by the ecosystems.
This policy transition also translates to encouraging the community to follow the green pathway, recognizing the wealth of opportunities they can exploit: from green jobs to innovative business models and unique goods and services. We can't predict the future's details, but we are sure it will be green(er).
How have environmental actions become a priority for you?
As mentioned before, the pressure of human activities on our territory was increasing each day, with the municipality losing significant extensions of green areas each year. The territory isn't unlimited, thus pressure had to be diminished and we had to make sure to create and protect areas for nature.
The Municipality has deservedly been awarded for these efforts, correct?
We believe so! We are still not the greenest municipality in Europe, but we believe the "Transformative Action Award 2019" was well deserved, for all the tremendous efforts made in order to shift the full municipal functioning towards a more environmentally conscious one.
In just 4 years' time, the results we have achieved have been impressive and encourage us to continue doing more and more. Additionally, we have received national and European recognition for several projects and initiatives that demonstrate that change is possible! Trust us! If it happened in Lousada, it can happen anywhere.
How do you evaluate the initiative of a unified platform for European municipalities and its goal to keep European citizens informed about what is taking place in their cities? How can the portal be useful to you and to the citizens of Lousada?
We consider networking, peer learning and sharing of experiences an excellent way to improve each institution's performance. We participate in many relevant networks and European projects and consider it is fundamental for building our capacity and enhancing our views and know-how. Thus, we fully encourage such sharing platforms.
What will be the main goals you are planning to develop in the near future to make Lousada a better place to live in?
We hope to continue improving the greening of our landscape through the implementation of a more effective green and blue infrastructure throughout the council. Additionally, the next steps will include even better waste management, a more efficient energetic transition, more people using soft transportation, and improving air quality and noise levels.
To find out more about Lousada, visit the profile of the municipality.
TheMayor.EU stands against fake news and disinformation. If you encounter such texts and materials online, contact us at info@themayor.eu