Available in:
Dalies ar rakstu
Mariya Gabriel and mayors unite for more investments in innovation and start-ups
Digital transformation will help cities meet their climate goals and reduce environmental damage, Bulgarian commissioner says
2019. gada 13. Novembris, 16:00:00
Plamen Petrov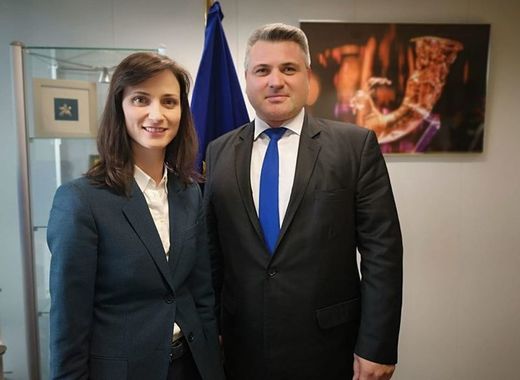 Avots: Mariya Gabriel/ Facebook
Mayors participating in the StartupCity Europe Partnership met on 12 November in Brussels with Bulgarian Commissioner for Digital Economy and Society Mariya Gabriel, the Representation of the European Commission in Bulgaria announced.
The new Pan-European urban network initiative aims to promote the development of interconnected start-up strategies at the local level. It includes 28 European cities representing 15 EU Member States. On the Bulgarian side, the meeting was attended by representatives of the largest Bulgarian Black Sea port city of Varna and Chelopech, where the first startup village in Central and Eastern Europe is being built.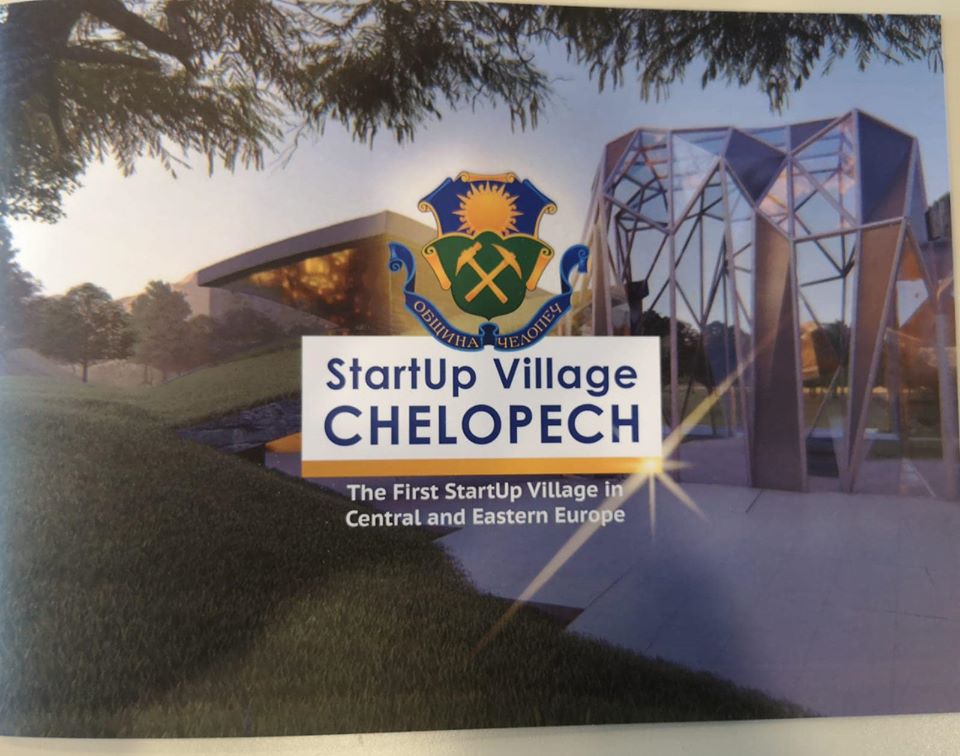 Chelopech is billed as the first start-up village in CEE
Mariya Gabriel informed the mayors of the forthcoming Declaration "Joining forces to boost digital transformation in Europe's cities and communities" and encouraged them to sign it. The declaration will be formally announced by the Finnish Presidency on 10 December.
The Bulgarian commissioner recalled that 72% of Europeans live in cities where new technologies and innovative solutions sprout every day, but cautioned that the impact of innovation on society as a whole remains limited and uneven across the EU.
However, with the help of initiatives such as the StartupCity Europe Partnership, cities can scale up digital solutions and make 300 million Europeans enjoy a better quality of life in the years to come. Digital transformation will help cities meet their climate goals and reduce environmental damage, Mariya Gabriel said.
Digital platforms must be interoperable
The commissioner mentioned successful startups that are changing the way of life in the city, such as Estonia's Bolt which is now a Uber competitor with 25 million customers and a network in 100 cities in 30 countries. In order to have more such successful examples, Mariya Gabriel emphasized the need for urban digital platforms, data and services to be interoperable.
Gabriel also drew the mayors' attention to the first regional investment facility specifically designed for digital innovation and the growth of start-up digital enterprises in Central, Eastern and Southeastern Europe. The mechanism's instruments will fund both the early stage and the expansion phase of startups that require risk financing.
Innovation-friendly ecosystems
Cities will be central to research and innovation policy in the Horizon Europe programme, said Gabriel. "Through the Enhanced European Innovation Council, now piloted under Horizon 2020, and the new Innovation Ecosystems component, we plan to support policies to facilitate the growth of national, regional and local innovation ecosystems… As mayors, you have a key role to play in creating an innovation-friendly ecosystem with the private sector. You need to facilitate and implement policies that will help create viable entrepreneurial ecosystems that can nurture technological innovation and lead to competitive products and services on the market," concluded Mariya Gabriel.
During the meeting, a pilot project of the StartupCity Europe Partnership, implemented by Varna and the Romanian city of Cluj-Napoca, was presented. A Youth Innovation Camp is expected to be organized in March, bringing together three key words: innovation, youth and entrepreneurship.
TheMayor.EU stands against fake news and disinformation. If you encounter such texts and materials online, contact us at info@themayor.eu