Breda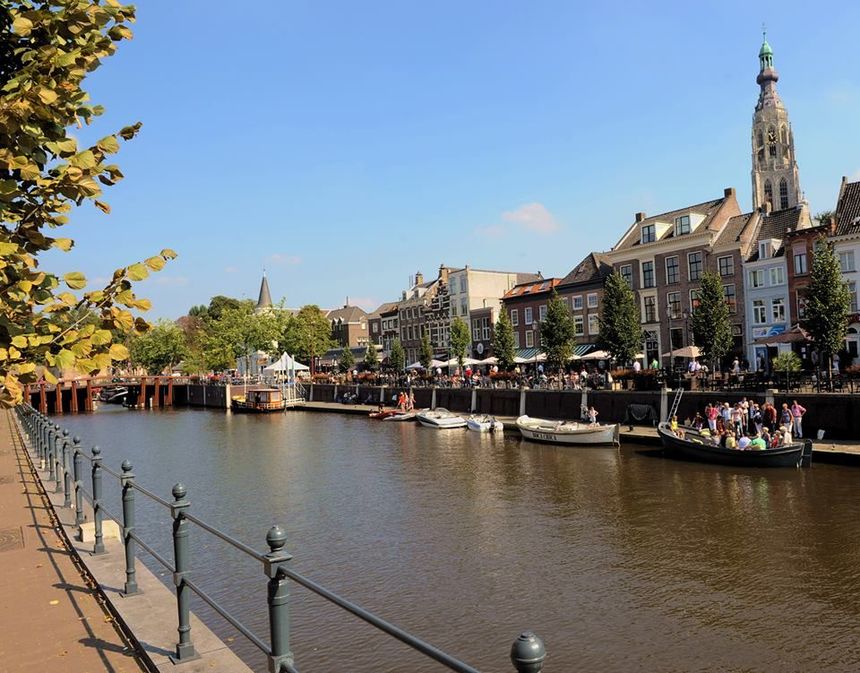 Avots: City of Breda

Mayor
Paul Depla
Biogrāfija
Pilsētas vēsture
Breda received city rights in 1252. In order to properly defend the city, the settlement was surrounded by walls at the beginning of the 14th century. A small medieval town was created under the influence of the nobleman Jan van Polanen. The canals were layed around the city with wooden watchtowers standing at strategic points.
In the 16th century the defenses at the harbor were reinforced with 2 heavy pentagonal towers, connected by an intermediate wall. A century later, a water gate to the inner canal was constructed in the wall. This is how the Spanjaardsgat was created. In the struggle between the Northern Netherlands and the Spaniards, Breda has changed at least 6 times.
Breda is the ninth largest city in the Netherlands, winner of the Access City Award. With a population exceeding 180,000 citizens, Breda is part of the top 3 biggest cities in the Netherlands and the third largest in Noord-Brabant, after Eindhoven and Tilburg.
The towns of Princenhage and Ginneken became a part of Breda back in 1942. Following the local restructuring in 1997, the smaller towns of Ulvenhout, Bavel, Prinsenbeek and Tetering have been included within the confines of Breda as well.
City Hall

Claudius Prinsenlaan 10,

4811 DJ Breda,

The Netherlands
Once a centre of the food and drink industry and home to the largest brewery in the country, Breda has lost a significant part of its industrial activity. Yet, the economy of the city has remained strong even today, realying mostly on business, trade and logistics. More than one multinational corporations have set up regional offices here, including Abbott, ExxonMobil, Scania, Toshiba and General Motors.
The big church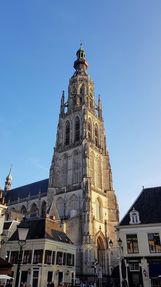 There is one monument thanks to which you can recognize Breda from afar: the tower of the Great Church or Our Lady Church. It took a total of 125 years to build it. The structure is richly decorated on the outside and, even after the iconoclasm of 1566, has an impressive interior.
City hall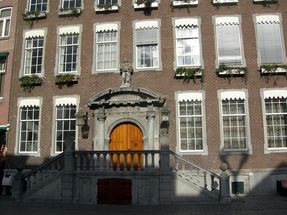 Avots: Angelo Romano on Flickr, CC BY 2.0
The town hall on the Grote Markt dates from the 13th century. In 1534 the building was destroyed and rebuilt after the fire. Nowadays in the town hall weddings and official receptions take place as well as the meetings of the City Council.
Nassaustad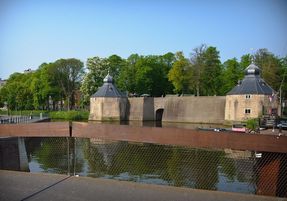 Avots: David Fernández on Flickr, CC BY-NC-ND 2.0
Breda is a Nassaustad: it is one of the two Dutch cities that can use this title (in addition to Leeuwarden). The Nassaus have ensured that Breda has developed into a large and important city. Between 1406 and 1566 they initiated the prosperity of Breda.
There is still much to be found in Breda that reminds us of the Nassaus. More information can be found on Breda Nassaustad.