Available in:
Dalies ar rakstu
Rotterdam makes coordinated efforts to stop junk mail
The Dutch city takes the issue with unsolicited advertisement seriously
2019. gada 17. Novembris, 20:00:00
Aseniya Dimitrova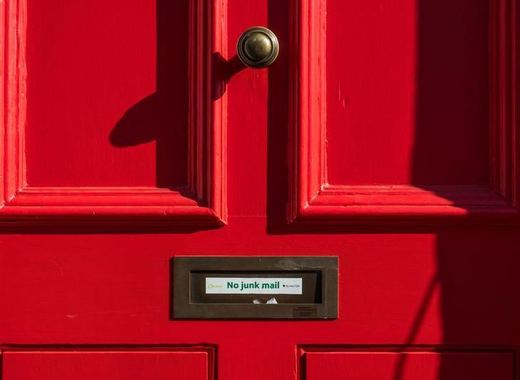 Are you tired of emptying your mailbox, overflowing with newspapers, flyers and dozens of brochures that you never asked for? If you are feeling that it's too much trouble, a waste of natural and human resources and somehow – an infringement of personal space, you are not alone.
Luckily, there are local governments that acknowledge the recognize the problem presented by junk mail and the issue of unsolicited advertisement. Among them is Rotterdam in the Netherlands, where the local administration has been doing some serious work in order to protect its citizens and guarantee that they will receive only meaningful communication by post.
Here is why recently the municipality of Rotterdam and the Rotterdam free local papers have signed a statement that the letters should contain at least 30 per cent content-oriented articles. This way, Rotterdam and De Havenloods, De Botlek, Natuur in Overschie, De Hoekse Krant and Rozenburgse Courant want to make a clear distinction between an editorial free door-to-door newspaper and papers that are mainly filled with ads. Currently, the minimum percentage is set to barely 10 per cent, which is negligible.
Junk mail as an environmental issue
On top of this measure, starting 1 January 2020, Rotterdam will introduce an opt-in system for unaddressed advertising printed materials. Households that are not brandishing a special opt-in sticker on their letterbox, will not be receiving any of them. The locals will still receive their free local papers, however.
Arno Bonte, Alderman for Sustainability explained that the local authority is motivated to prevent the unsolicited delivery of advertising brochures. That is a cause for a great deal of irritation for many people, he continues. Door-to-door papers are appreciated by many people in Rotterdam, provided they do not contain too much advertising - a concern that has been addressed in the joint statement.
Finally, if you would like to continue to receive printed advertising, you can pick up the sticker indicating your wish from one of the Rotterdam City Shops after the end of November. For the rest, there is, of course, an opt-out "no mail" sticker available. Thanks to the opt-in system, we can help reduce the amount of paper waste generated per year by around 3 million kilos. This brings us a big step closer to the ambition of the city becoming completely waste-free, concluded the local representative.
TheMayor.EU stands against fake news and disinformation. If you encounter such texts and materials online, contact us at info@themayor.eu