Dornbirn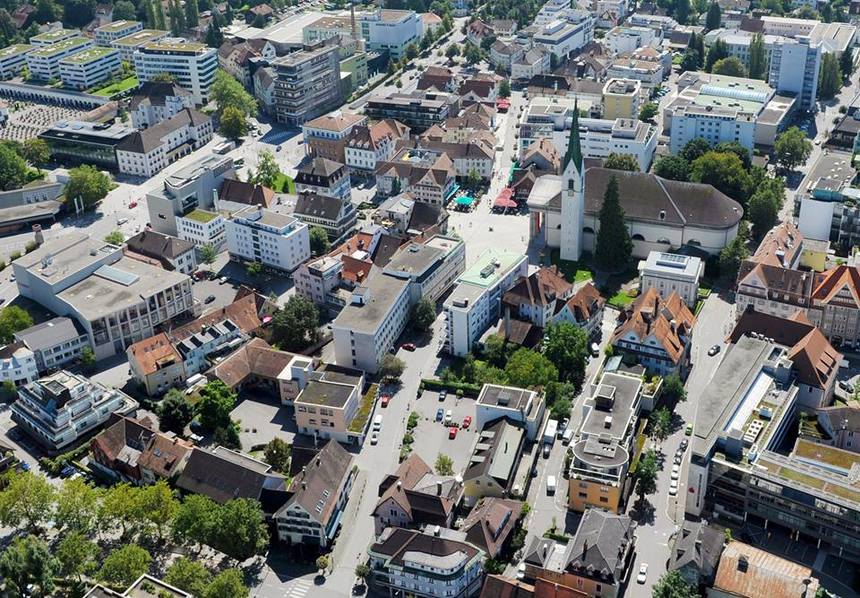 Dornbirn Municipality
The earliest evidence of human presence in the Dornbirn area can be dated from the Mesolithic era. The name "Dornbirn" derives from 'torrin puirron', meaning the 'Settlement of Torro' (the name of an Alemannic farmer living there) and thus has nothing to do with "pears" (German "Birnen"), although this fruit is prominently portrayed on the town emblem. This name is mentioned for the first time in 895, in a document from St. Gallen.
Dornbirn became part of the Habsburg Monarchy in 1380. In 1793 it was elevated to a market community. It was not given municipal status until 1901. In 1932 the mountain village of Ebnit was annexed. In 1969 Dornbirn became the seat of the new Dornbirn district administrative authority.
Dornbirn is a city in the Austrian state of Vorarlberg. It is the administrative centre for the district of Dornbirn, which also includes the town of Hohenems, and the market town Lustenau.
Dornbirn is the largest city in Vorarlberg and the tenth largest in Austria. It is an important commercial and shopping centre. The population of Dornbirn is 49,090 (2017).
City Hall

Address: Rathausplatz 2, 6850 Dornbirn
Vorarlberg's regional studio of the ORF (Austrian Broadcasting Corporation) is located in Dornbirn.
Zumtobel Lighting Group is an ATX traded company based in Dornbirn. Many other large companies are situated there. The town was formerly a major centre of the textile industry, which has been in decline since the 1980s.
OUTDOORS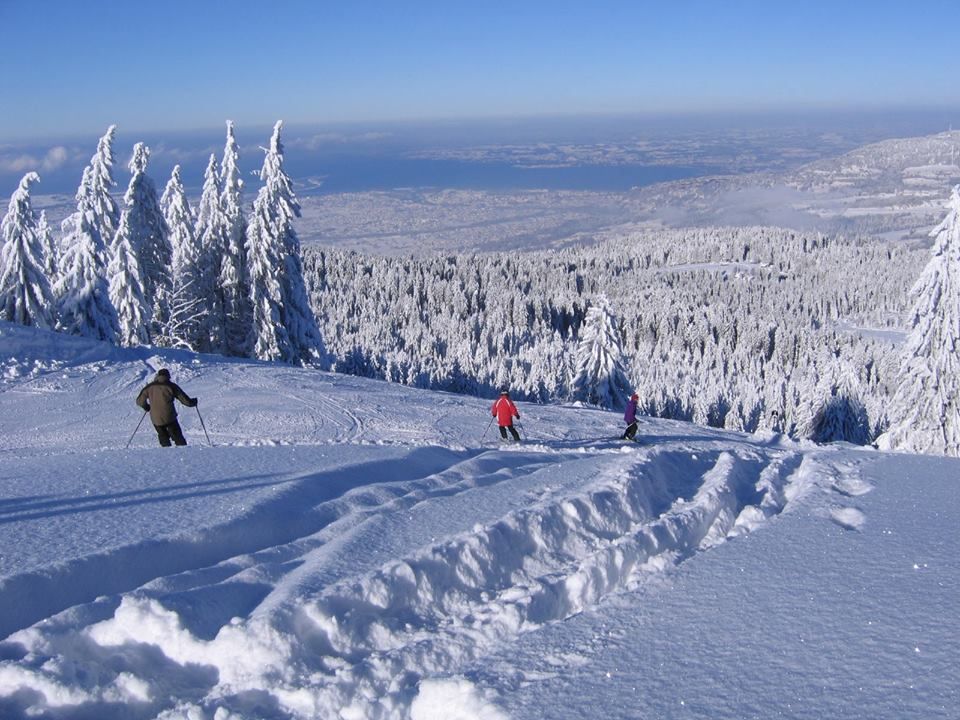 Dornbirn Municipality
The city does not boast an awful lot of attractions. Most tourists that come are nature-lovers, but aficionados of modern architecture will enjoy a stroll around, too. In the past 20-odd years, Vorarlberg has become a hot-bed for innovative architecture in Austria, and Dornbirn is one of the most significant examples of this trend.
IN THE CITY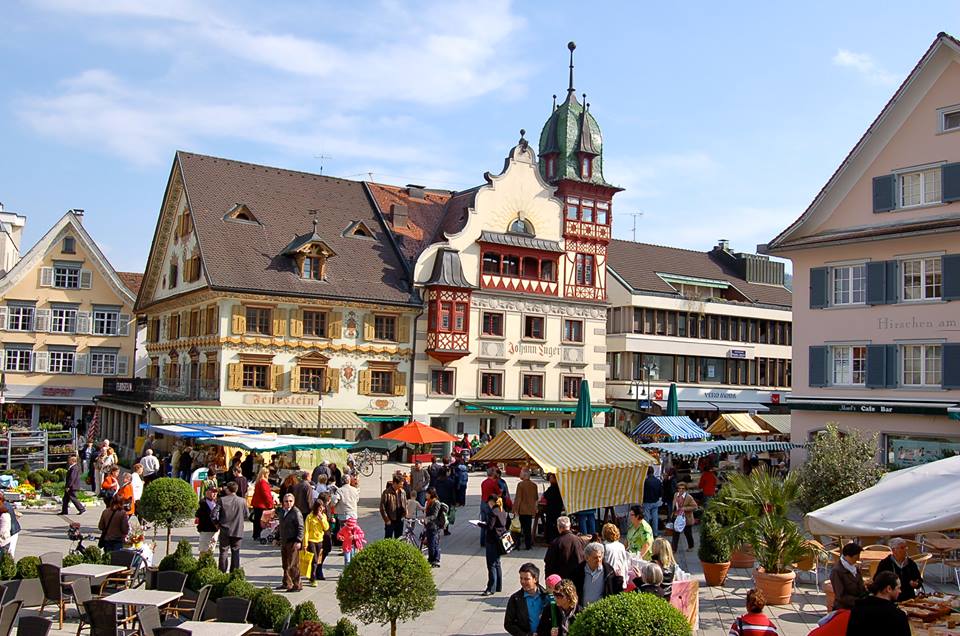 Dornbirn Municipality
There is the obligatory town museum connected with the city′s archives. Of greater interest is the new Museum of Natural History with a highly interactive exhibition. There is also a small art museum called "Kunstraum Dornbirn", a museum of traditional nativity scenes and a Rolls-Royce Museum.
The city itself has a rather modern feel, so historic attractions are rare. You should take a stroll around the town centre and the market square for a few old houses: The Rotes Haus or "red house" was built in 1639 and served as a pub. The martinskirche Church was built in 1839/1840 and is mostly a historicist building of mediocre interest.