Dubrovnik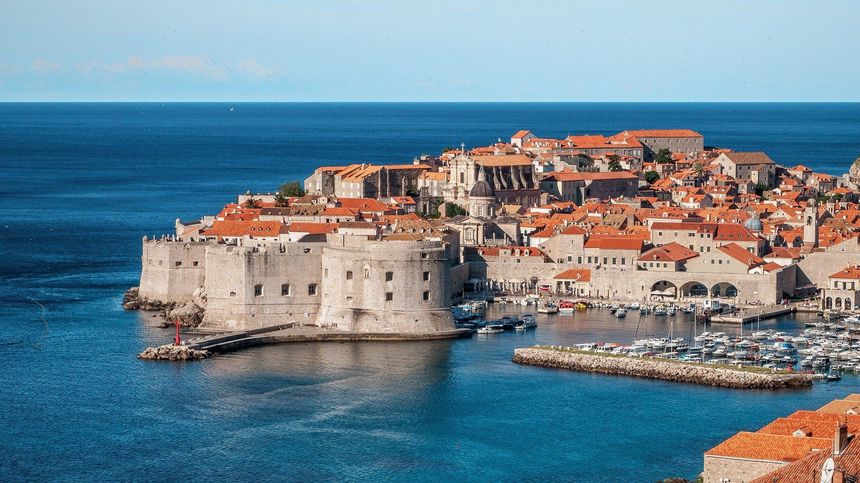 The history of Dubrovnik began with a small settlement in pre-historic times. This settlement was located on an island called Laus which was, at that time, separated from the mainland by a marsh. Nearby, there was also a larger Greek settlement, called Epidauros. In 7th century an invasion by Slavs destroyed Epidauros and other communities in the area, causing inhabitants to flee to Laus. Laus was renamed to Raus which later became Ragusa – which is the historic name for Dubrovnik.
From the 9th century onwards Dubrovnik expanded considerably as part of the Byzantine Empire. By the 12th century it was even considered as somewhat of a threat to Venice and its Republic. From 1205 to 1358 Dubrovnik fell under the rule of Venice.
The Treaty of Zadar in 1358 saw Dubrovnik cease being under Venice's rule and instead become Croat-Hungarian, although it had a great deal of independence. From the 13th century onwards, Dubrovnik experienced a number of important developments which increased its prominence.
On 6 April 1667 Dubrovnik was hit by an earthquake, about 5,000 inhabitants died and much of the city was destroyed, only the city walls remained standing. Dubrovnik was weakened, and when in 1806 Napoleon entered Dubrovnik there was little resistance. In 1808 the Republic of Ragusa was officially dissolved but, in 1815 after Napolean's fall, Dubrovnik became part of the Austro-Hungarian Empire.
Dubrovnik is a Croatian city situated on the Adriatic Sea. It is one of the most prominent tourist destinations in the Mediterranean Sea, a seaport and the centre of Dubrovnik-Neretva Country. Its population is 42,615 (2011).
City Hall

Address: Pred Dvorom 1, 20 000 Dubrovnik
Dubrovnik's economic fortunes began to improve in 2000, led by a rebound in tourism and credit-driven consumer spending. A high unemployment rate, a growing trade deficit, and uneven regional development pose challenges. The basis of Dubrovnik's economy are the tourism industry and the port of the city.
Rail lines connect Dubrovnik directly to neighbouring countries. Dubrovnik Airport, is located approximately 20 km from the city centre and provides links to Zagreb and many European cities. The port at nearby Gruž provides a link to other Dalmatian ports and to Italy.
.
TOURISM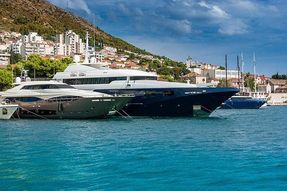 Generally regarded to as the most picturesque city on the Dalmatian coast, Dubrovnik is commonly referred to as the "Pearl of the Adriatic." In 1667 the city was damaged by an earthquake, but it preserved its beautiful Gothic, Renaissance and Baroque churches, monasteries, palaces, and fountains. Since 1979 Dubrovnik was listed as a UNESCO World Heritage Site. When in the 1990s it was damaged by occupation and artillery attack, it became a focus of major restoration coordinated by UNESCO.
The city and its surroundings, including numerous islands. The area is home to numerous old buildings, such as the oldest arboretum in the world (1492), and the third oldest European pharmacy (1317) which is the only one still in operation today.