Supetar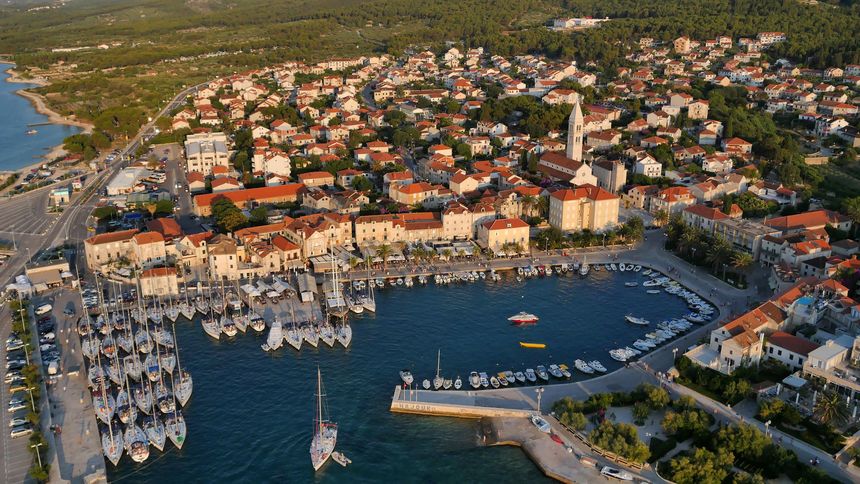 Supetar Municipality
In the past, Supetar was located on the small peninsula where now stands a graveyard. During the early Christian era the settlement came to an end. In the late Middle Ages a new settlement arose around the bay known as St. Peter's (Sveti Petra), from which the town derives its name.
In the 16th century was founded the present settlement of Supetar when people living in Nerežišča, about 8 kilometres inland, began to use it as harbour. The main period of development of the town occurred during the 18th and 19th centuries. In this period, Supetar took over from Nerežišča as the administrative centre of the island of Brač.
Supetar (Croatian pronunciation: [sǔpetar]), is a town on the northern side of the Dalmatian island of Brač, in the Split-Dalmatia County, in Croatia. It became the island's official centre in 1827. With a population of 3,326, it is the island's largest town. It is accessible by ferry Jadrolinija (the ferry ride from the city of Split for 45 minutes) or via Brač Airport which is located 30 kilometres to the Southeast. Supetar is the former and current administrative center of the whole island and the only settlement on the island that has the status of the town, which includes the places of Mirca, Splitska and Skrip. Supetar, with its 3,500 inhabitants, is the largest settlement on Brac, and the economic, cultural and tourist center of the island, where one fifth of all the islands lives. Supetar is located on the northern coast of the island of Brač, in the bay of Sv. Petra, which is named after it, is one of the most famous tourist centers of Dalmatia. Supetar is the ferry connection, which is the most frequent on the entire coast, connected to Split.
City Hall

Address: Vlačica 5, Supetar, Otok Brač, Splitsko-dalmatinska županija 21400
The economy includes agriculture, vineculture, olive growing, fishing and tourism, with Supetar meeting the high standards and requirements of tourism.
TOURISM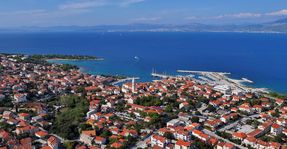 Facebook/Grad Supetar
The present parish church from the 18th century was built on the foundations of the early Christian basilica of Sv. Petra. Adjacent to the church are early Christian mosaics from the 6th century and Leroj (bell tower with clock), church museum and monumental stone terrace with staircase. Ivan Rendic, a famous Croatian 19th century sculptor was born in Supetar. In the local cemetery there is the Mausoleum of the Petrinovic family, known as the work of sculptor Tom Rosandic. The local feast is on June 29 - the day of St. Peter, the patron saint of Supetar.