Eskilstuna - the world leader in recycling
The Swedish city is the greenest place on Earth
July 18, 2019 21:30
Monika Dimitrova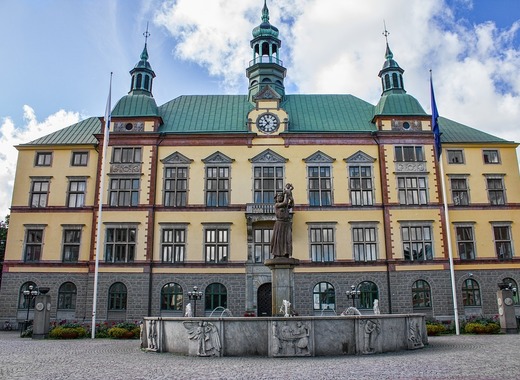 Eskilstuna is a city and municipality in Södermanland County of Sweden. The city of Eskilstuna had 67,359 inhabitants (in 2015) and a total municipal population of 100,092 inhabitants in Eskilstuna municipality (2014). It is located on the River Eskilstunaån, which connects Lake Hjälmaren and Lake Mälaren. Once a steel-producing powerhouse, the city of Eskilstuna had fallen on hard times due to the rapid decline of the industry throughout the 70s. The city had an unemployment rate that is almost double the national average of 8%.
Since 2012, Eskilstuna has found a great way to survive – trough recycling. The city has implemented a slate of green initiatives, vying to make it the most environmentally friendly city in Sweden, and even the world. Public buses and cars are run on biogas and electricity, and the city uses low-carbon combined heat and power plants, which use the thermal energy from electricity production to heat water. Residents sort their waste into 7 multicoloured categories at home – green for food, pink for textiles, yellow for paper, blue for newspapers, grey for metal, orange for plastic and black for mixed. Inhabitanst of Eskilstuna are to drop off their unwanted goods for recycling at Bergström's secondhand mall.
Source: eskilstuna.se
Like the article? Subscribe to our newsletter to receive the latest from the EU cities right into your inbox.