Fuqna
TheMayor.eu – Тhe European portal for cities and citizens is:
a channel for information and connection between citizens and institutions
a portal for news, events, initiatives and examples of good ideas and practices
a platform for promotion of good European policies, implemented through public-private partnerships
a web space for European programs for the local authorities
The Euro Advance Association, which stand behind and finance the initiative, has a broad and multiannual experience in the realization of the project Kmeta.bg – The portal of the Bulgarian municipalities. It has proven its sustainability throughout the years and has managed to attract the interest of local administrations and citizens. Euro Advance has been a partner in the organization of "The Mayor of the Year" competition in Bulgaria for 7 consecutive years.
The concept, on which the platform is based, is to cooperate for better connection between the citizens of the European Union, the local authorities and EU institutions. The goal is to inform citizens about the good practices on a local and regional level, focusing the attention of EU citizens on the work of local authorities and cooperate for exchange of information between the municipalities in the European Union. Promoting European policies, connected with the development of the regions and realization of a Mayor of Europe ceremony, with the support of European commission, Committee of the Regions and European parliament are also aspects of the main goals of the project.
TheMayor.eu works towards providing better awareness of the EU citizens for implemented good practices for sustainable development, improving communication between the local authorities within the EU and presenting information about implemented EU policies. The European citizens will be able to receive information for good practices, projects and policies, implemented in their city. The local administrations will have a direct channel, through which to inform the citizens for what is achieved and to promote interesting projects with European values. The portal will reflect the activities of the EU institutions with direct impact on regions and will be a space for direct contact between them and the citizens, as well as improve the visibility of the EU policies.
The portal is dynamic and open for any EU municipality which is willing to become part of it and participation in the project is not in any way financially bound. Moreover, they will have the opportunity to become part of the only portal, created for the municipalities in the European Union.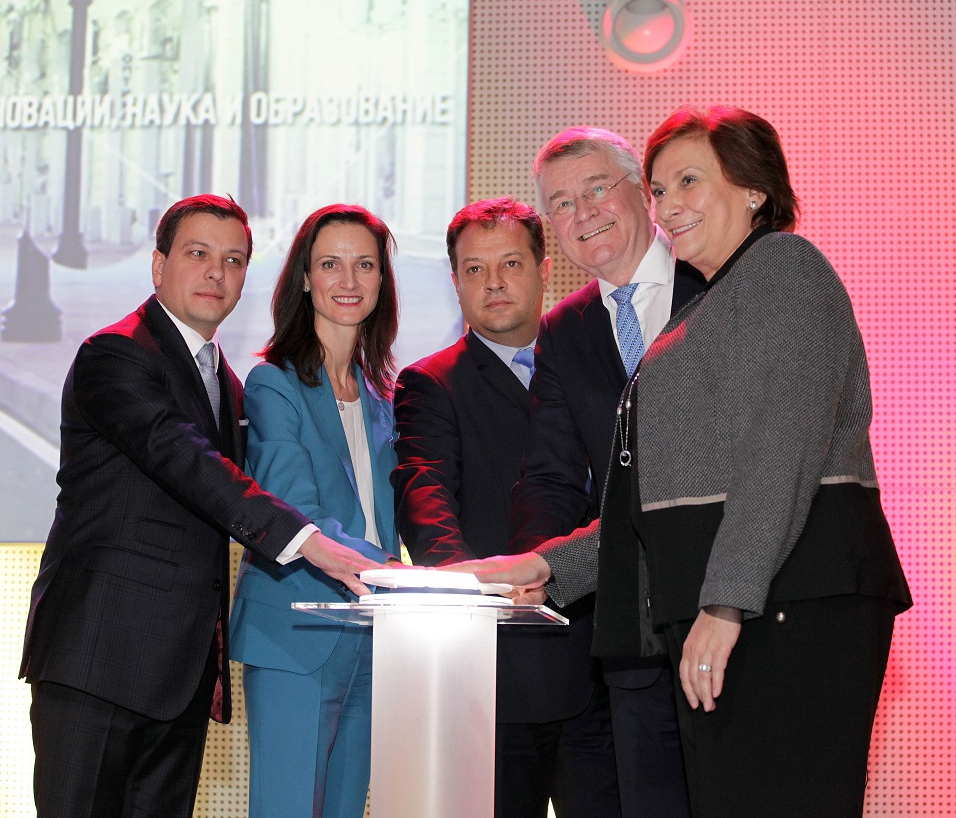 Mariya Gabriel, European Commissioner for Digital Economy and Society, Markku Markkula – First Vice-president of the European Committee of the Regions, Iskra Mihaylova – Chair of Committee on Regional Development, Daniel Panov – Chairman of the National Association of Bulgarian Municipalities and Mayor of Veliko Tarnovo, and Boyan Tomov – Chairman of EuroAdvance Association and founder of the project TheMayor.EU launched the one of a kind platform dedicated entirely to the municipalities in the European Union – TheMayor.eu.