The Czech government approves a state of emergency
It will be in effect from next Monday, 5 October
October 01, 2020 11:00
Karel Král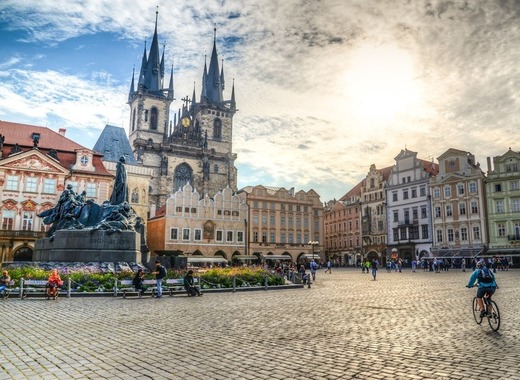 On Wednesday, 30 September, the Government of the Czech Republic announced that as of 5 AM next Monday, 5 October, the country will enter a state of emergency. According to Minister of health Roman Prymuila, the measures are in response to the negative development of the country's epidemiological situation which has led to the need for more restrictions. The measures will be in effect until 18 October.
Czechia in a state of emergency from 5 to 18 October
As of next week, more severe restrictions will enter in force, in an attempt to slow the pandemic in Czechia. They are accompanied by the following new measures:
High school, college and university students on the territory of the capital city of Prague and the regions, classified in orange and red will be taught via online lessons. This, however, does not apply to compulsory school attendance, practical teaching or practical training;
Musical and sports activities are affected as well. In particular, the Government wants to reduce attendance of music and physical education, because of the greater risk of contracting COVID-19, according to Prymula's statement in the Chamber of Deputies and following the government meeting;
The Ministry of education will provide 2,5 million FFPS2 respirators to teachers and staff;
Catering establishments will be allowed to host tables only for six persons and are not allowed to accept clients indoors between 22:00 and 06:00;
Outdoor events will be limited to twenty persons, while indoor events are limited to ten persons only;
Musical events (e.g. concerts, theatre performances, operas or musicals) will be cancelled, as according to the Health Minister, a greater spread of the virus occurs while singing. Other performances that do not involve singing will not be able to offer food or refreshments.
At this moment the pandemic situation in the Czech Republic is the worst in Europe. Citizens are not allowed to visit the majority of other countries without a negative PCR test.
At this point, the state of emergency is announced for 2 weeks, but it is in the power of government to prolong it - a power that has already been used during the first wave and the country's first state of emergency.
TheMayor.EU stands against fake news and disinformation. If you encounter such texts and materials online, contact us at info@themayor.eu