London Mayor clashes with Government on free public transport for under 18s
Local authorities want to preserve the service, while the UK government wants to relieve the pressure on the network
18 oktober 2020 13:00
Anton Stoyanov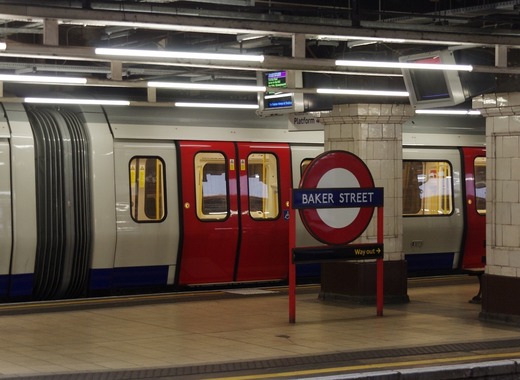 London Mayor Sadiq Khan and the UK government have been engaged in a struggle over the right of under 18s in the city to ride public transport free of charge. On the one side, central authorities believe that slashing the scheme would reduce the strain on Transport for London and would prevent overcrowding during the pandemic. Cutting the scheme was a precondition for a funding package meant for TfL that was negotiated earlier this year.
Meanwhile, according to the city's government, people are already preferring alternative modes of transportation and dismantling the scheme would impact the most vulnerable members of society and families who would otherwise not be able to afford a ride.
Protecting something essential for the city's youth
Citing Zip card data, London's local authorities claim that the very premise on which the government has made its demands to slash the scheme, is faulty. Since the outbreak of the pandemic Transport for London has made readily available many public transport alternatives that have proven hugely popular among the city's population – thereby reducing the strain on buses and trains.
According to authorities, thanks to the measures taken since the beginning of the year, the total number of daily journeys since the start of the school years has dropped by more than a third compared to the same period of 2019 – a clear sign that many young people prefer travelling by bike and on foot. Yet not everyone can afford to skip on the use of buses or the subway, which makes the free transport scheme essential for the most vulnerable.
The Mayor of London, Sadiq Khan, stated that "Suspending free travel for under-18s would be hugely damaging for Londoners. Young people, like those I'm meeting today, have been campaigning against the Government's proposals and have done a brilliant job in speaking up for themselves and their peers.
"We cannot have the poorest young Londoners – who are already at risk of falling behind because of missed learning during the pandemic – doubly disadvantaged by losing the lifeline that is free travel. Ministers must scrap their demands and instead work with TfL and City Hall to find a better solution that doesn't hit the poorest Londoners hardest."
TheMayor.EU stands against fake news and disinformation. If you encounter such texts and materials online, contact us at info@themayor.eu