Malta to get top-level football and rugby complex
Practicing sports on a mass scale can remedy the country's obesity problem
06 juli 2020 16:00
TheMayor.EU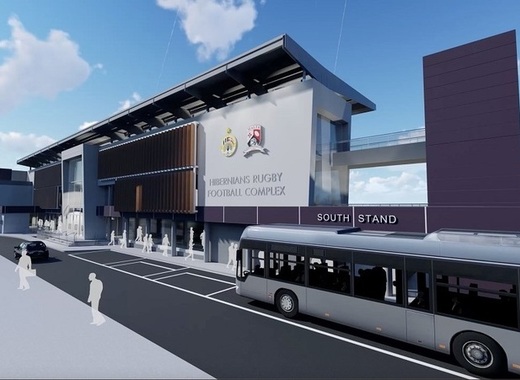 A new sports complex for football and rugby games worth EUR 7.2 million will be taking shape in Malta, following approval by the Planning Authority, local media have reported. What makes the project so special is that it will be the first complex of its kind in the island nation to be built according to strict UEFA and IRB standards.
The Hibernians Football and Rugby Sports complex is expected to raise the professional level of these two sports disciplines in Malta. This hope was highlighted by Transport Minister Ian Borg who said: "This investment is important not only because it is regenerating the Corradino area but also because it is raising the standards of sports facilities, facilities that also attract international sports clubs to come and do their training in Malta as we have seen in years past."
The professional stadium will be built on an abandoned 15 000 sq m area in Kordin. The project will proceed in three stages: excavating the site in Stage One, followed by the construction of the pitch and the car parking area and finally - the construction of the viewing stand for 700 spectators and other facilities. The professional training facilities will be complemented by offices, a conference room, a press room, and catering places.
Sports and the obesity problem
News of the forthcoming professional complex has reignited the debate about the sedentary lifestyle of the general Maltese population and what can be done about it. Speaking during a Nationalist Party national conference on sport on Friday, opposition PN leader Adrian Delia said that Malta has over the years "failed miserably" in making young people appreciate the importance of sport in their everyday lives.
"Education and sport should be intrinsically linked, or else we will fail when it comes to developing sports [culture] in a direction where it can become recognised that sport is an intrinsic part of our well-being," Delia said, quoted by local media. He added that people's awareness of the benefits of practicing sports is vital for overcoming the country's obesity problem, citing Malta's alarmingly high ranking on the obesity index.
Run, Boris, run!
Another one who is familiar with these unwelcome statistics is British PM Boris Johnson. He remarked during a recent BBC interview that the UK was only second to Malta in terms of obesity.
His verbal gaffe sparked a firestorm on social media as many took offence, prompting Malta's Tourism Minister Julia Farrugia Portelli to half-jokingly invite Johnson to a jogging contest the next time they meet.
TheMayor.EU stands against fake news and disinformation. If you encounter such texts and materials online, contact us at info@themayor.eu