Emmen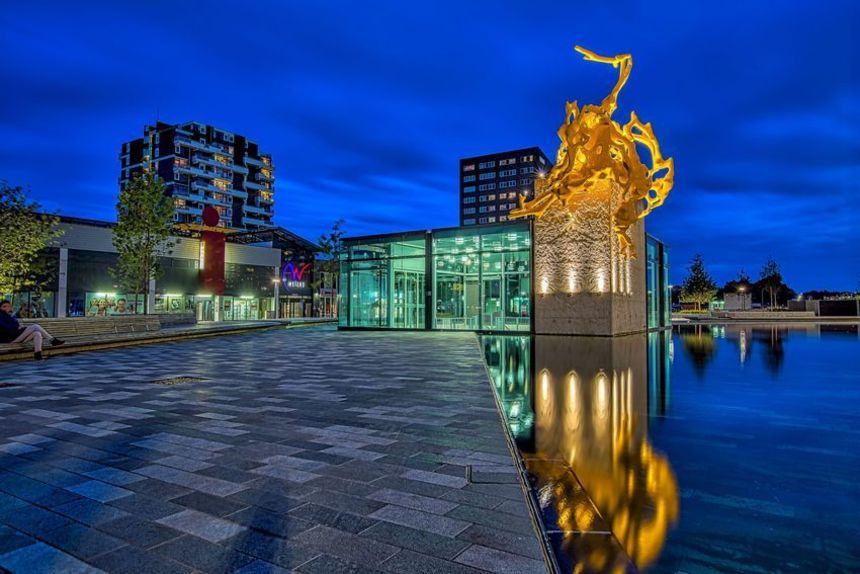 Bron: Raadhuisplein by Municipality of Emmen

Burgemeester
Eric van Oosterhout
Biografie
Beknopte geschiedenis
Emmen is a good example of a planned city – it did not appear naturally as cities usually do, but was rather planned deliberately and carefully. It was made up of several farming and peat harvesting communities which have been in existence in Drenthe province since the medieval times.
Emmen remained just a small town before its real expansion after WWII, when suburbs were built around the centre. The oldest one, built to the north, was called Emmereer. The other suburbs constructed consequently included Angelslo, Emmerhout, Bargeres, Rietlanden, Parc Sandur and Dleftlanden.
In the 19th century Jews moved into the district and established trade with the local peat farmers. It was not long before a large Jewish community was born and the construction of a synagogue followed in 1878. Unfortunately, with the war, most of the members of this community were deported and have likely perished in the Nazi death camps. Their synagogue was used by the Germans as a warehouse, which allowed it to survive, despite the bombing-related damages. It was repaired later by the few Jews who survived and moved back to Emmen.
An important economic factor for the development of Emmen, back then struggling financially, was the opening of the Dierenpark Emmen in the 1980's. Thanks to its continuous development, the zoo attracts about 1.5 million persons every year. In addition, the industries operating in the city and the municipality provide around 38,000 jobs.
Source: Netherlands Tourism
Emmen is de grootste gemeente van de provincie Drenthe. De gemeente Emmen is één van de grootste gemeenten van Nederland, alhoewel de omgeving vooral landelijk is.
Emmen grenst aan Duitsland.
Town Hall

Gemeente Emmen,

PO Box 30.001,

7800 RA Emmen

The Netherlands
De gemeente Emmen ligt in het noord-oosten van Nederland, in de provincie Drenthe. De gemeente Emmen bestaat uit de stad Emmen met daarbij 13 dorpen. De oppervlakte is bijna 350 m2 kilometer en heeft een populatie van 110.000. De gemeente Emmen is één van de groenste gemeenten van Nederland. Emmen heeft het grootste industriële cluster van noord Nederland.
De gemeente emmen biedt 38000 banen aan. De belangrijkste economische speerpunten zijn: HTSM, Biobased Economy, transport en logistiek, energie, chemie, gezondheid en toerisme.
Toerisme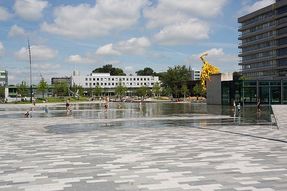 Bron: Kees Lieben Fotografie / Gemeente Emmen
De gemeente Emmen heeft prachtige bossen en weilanden in de omgeving die ideaal zijn voor fiets- en wandelavonturen. Voor een dagje uit, is er een openlucht museum Veenpark, hunebedden, WILDLANDS Adventure Zoo en het huis van Vincet van Gogh.
Emmen heeft een voetbalclub, genaamd FC Emmen en speelt de thuiswedstrijden in De Oude Meerdijk. FC Emmen speelt in de Eredivisie.